Watch The PC Gaming Show 2023 Preview HERE
What's in store for PC players next year?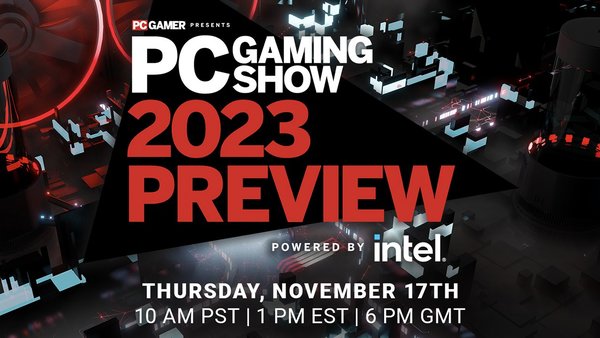 Returning once again to be hosted by the mighty Frankie Ward, The PC Gaming 2023 Preview is back TODAY, November 17th.
You can follow all the action at the following times, 10:00 AM PST | 1:00 PM EST | 6:00 PM GMT, and we can confirm Kerbal Space Program 2 and a brand new game from the creators of Armello will be there, alongside a rundown of what to expect across 2023.
Watch the showcase live on youtube.com/pcgamer , twitch.tv/pcgamer , twitch.tv/twitchgaming or through Steam!
Also featured will be Shadows of Doubt, The Great War: Western Front, and a rundown of The Top 6 Most-Wanted Games of 2023, as selected by PC Gamer themselves.
More information can be found at pcgamingshow.com or visiting the Steam Event Page for a full list of every video game that will be featured. Co-streaming across Youtube and Twitch is also available for all content creators here.
Enjoy the show, and here's to a fantastic lineup releasing across 2023.
Create Content and Get Paid
---