Why Raven Was A WCW Video Game Cover Star
Was Raven the reason fans (ahem) flocked to buy the game?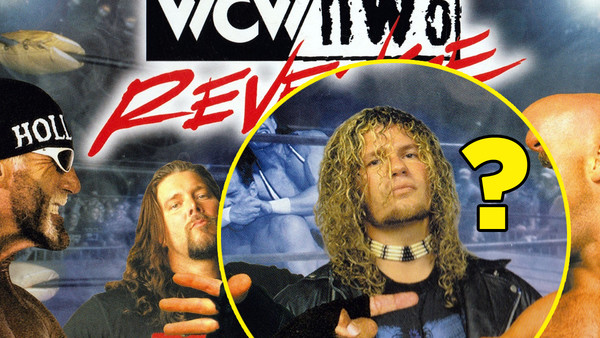 Aki Corporation's N64 romp WCW/nWo Revenge was one of the finest wrestling games of its generation, perhaps only topped by the developer's own WWF No Mercy, itself essentially a rebranded iteration of their previous classic.
It was also a commercial success, becoming the highest selling console game in North America within a month of its launch, and going on to ship over 1.88 million copies in the country. It's late '98 release coincided with the apex of WCW's period of Monday night dominance, creating the perfect conditions for a smash hit.
All the promotion's most marketable stars were plastered on the box to help shift copies. Perennial champ and leader of the nWo Hulk Hogan, his luscious locked buddy Kevin Nash, breakout juggernaut Bill Goldberg and... Raven?! That's right: flannel-wearing grungeboy Raven was playing amongst the big boys.
Though Raven was amongst WCW's best talents, he was never one of the company's top guys - a fact that'd eventually lead to his walk out a few years on. So how on earth did the mid-card moaner find himself as a cover star?
According to the man himself in a recent Twitter post, "the guy who created the game told me that I was his favourite wrestler, so he put me on the cover." It really is as simple as that! Imagine if his favourite wrestler had been Disco Inferno? Would the game have sold quite so well?
Raven ended his Tweet joking: "also the Illuminati were recruiting me." At least, we think he was joking.