WWE 2K15: 10 Alternatives You Need To Check Out
Go and try these on for size...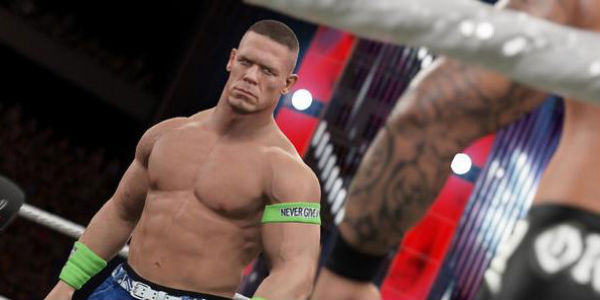 WWE 2K15 has left the majority of us sharing the same stern expression as John Cena's in this promotional image released by 2K Sports. This is ironic, more than anything else. 2K15 has prided itself on being the most realistic game that WWE has ever brought out, and instead it has sucked the fun out of the WWE game that has been loved the world over for over 15 years now. The problems with 2K15 start with the plethora of features that have been left out, when they should have bee included in the game without exception. The countless match types that are missing, the never ending creative features (you can't even create a female wrestler) that have disappeared and the shoddy graphics are an insult to WWE gamers all over the world. How WWE and 2K Sports thought they could get away with putting out such a threadbare game is beyond belief. Now, let's cut the two companies some slack. They had less than a year to build the next generation versions of the game from the ground up. They weren't going to be perfect and they have already gone on record as saying WWE 2K16 will be a huge improvement. However, there are hundreds of thousands of gamers that have reached the end of their tether when it comes to WWE's newest standard title and have given up on it completely. This leaves a conundrum that NEEDS the correct answer: How are wrestling gamers meant to get their fix of console action? Never fear, WhatCulture is here! Here's 10 alternative wrestling titles that you need to check out if WWE 2K15 simply isn't an option any more.