WWE 2K15 Gameplay Footage Leaked
New footage of WWE 2K15.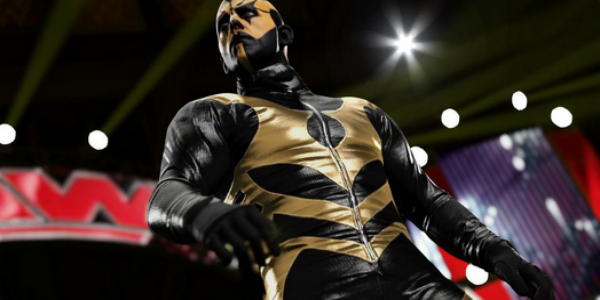 Just a few days before WWE and 2K Sports have their big roster reveal, game play footage for WWE 2K15 has been leaked. A fan that was at this week's Gamescom convention in Germany was able to grab gameplay footage of WWE's first venture into next-gen systems. The video features an entrance from "The Viper" Randy Orton, as well as parts of a match against Cesaro. https://www.youtube.com/watch?v=A19iJA-G40o It looks as if the game will feature a much more realistic pace and in-ring movements. In order to do this, 2K brought in a ring crew member to ensure motion capture went smoothly, just like how you would see things play out on WWE TV. They also had ROH star Jay Lethal participating in the motion capture for the game. In addition to this, 2K Sports had both Jerry Lawler and Michael Cole participate in over 30 hours of commentary for the game. A new screenshot has almost emerged, WWE superstar Goldust posing on the ring ropes. Additionally, you can also see the first official teaser footage
here
. 2K Sports took over the WWE franchise from THQ last year. That was a major change in the WWE video game industry, THQ had published WWE games for well over a decade dating back to Nintendo 64 and Playstation. WWE and 2K will have a giant roster reveal this Saturday in Los Angeles. WWE is really promoting the event, and will have several superstars present. Stone Cold Steve Austin, Roman Reigns, Hulk Hogan, Shawn Michaels and Triple H are all confirmed for the event. WWE 2K15 releases on October 28 in North America and October 31 in Europe.
Create Content and Get Paid
---