WWE 2K15 Roster: 15 Overrated Wrestlers That Need Downgrading
What will the adjusted wrestler ratings be in 2K15?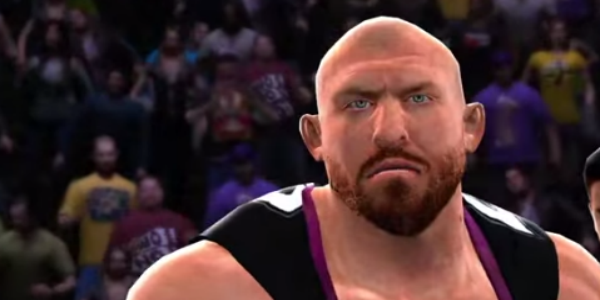 A year in the WWE can feel like a lifetime. One minute a wrestler is main eventing, a while later and they can't even get on the show. That's partly why it's refreshing to get an annual WWE 2K video game release, it reflects the changes in the WWE programming. The stars who were considered the best rated talent a year ago are in some instances the weakest wrestlers on the show today. There are guys who won all the time in the run-up to WWE 2K14's release, who nowadays lose every week in under three minutes. WWE 2K15 is going to have to reflect these changes, so expect the in-game 'ratings' system to look very different come the October release. 2K14 ranked its wrestlers out of a hundred. The top level talent, the television main eventers, were mainly attributed to be a 90 plus. Some of those same names will struggle for the mid 80's this time around! Some of 2K14's most difficult wrestlers to beat are going to need a serious downgrading... so let's get straight to it!
15. The Rock
WWE 2K14 Rating: 95WWE 2K15 Expected Rating: 90
We start off with a big rating to get the feature underway, WWE 2K14 cover star The Rock with a game rating of 95. Did he deserve it? He had main evented WrestleMania in 2013 but hadn't wrestled at all in the six months before 2K14's release. He hasn't competed at all in over fifteen months now. A downgrading is going to be essential based on this lack of activity, sure he's a legend, but he shouldn't be ranking above the likes of Steve Austin (94 in 2K14). In truth, the only reason The Rock was ranked 95 in 2K14 was because he was the cover star. His ranking made him the joint highest ranked player on the game (alongside John Cena). That was clearly not reflective of reality, it was a perk of being the game's franchise star. This year 2K can appoint The Rock a more realistic rating, which would be around the 90 mark.