WWE 2K16: 10 Most Realistic WCW Caws
Ever wanted to rebook the Invasion in Universe Mode?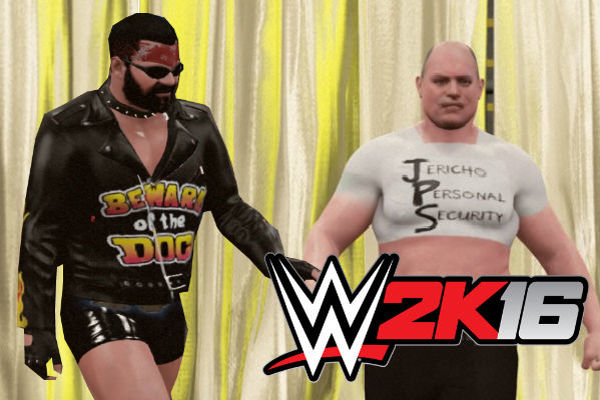 Where would be without Community Creations in WWE 2K16? I'll tell you, a very frustrated place... This is the part of the game that allows you to create your favourite Superstars who have been left out of the roster and share them with the world. Or if you're lazy like me, it allows you to download other gamer's fine work in a matter of seconds and use it till you're blue in the face. It is an integral part of the game that softens the blow of your favourite Superstar not making the cut. This year's had a heightened importance after the debacle involving the Four Horsewomen: Sahsa Banks, Charlotte, Becky Lynch and Bayley. Arguably the four top female performers in the company right now were inexplicably left out of 2K16, despite making their respective marks on the wrestling world before it came out. This became an even more confusing call by the game's developers when NXT new boy Samoa Joe - who made his developmental debut in June - was included. In all fairness there are a catalogue of renders on Community Creations, but they just aren't the same as the real thing I'm sure you'll agree. Another thing CC allows you to do is fantasy book by downloading either present or Superstars from another promotion's past. How many of us would like the give the WCW Invasion angle - or at least a couple of the more important shows in the storyline's run - a good seeing to? Well, you could use the following 10 stellar WCW CAWs to do so if you please...