WWE 2K16: 20 Most Downloaded CAWs
When 120 characters isn't enough...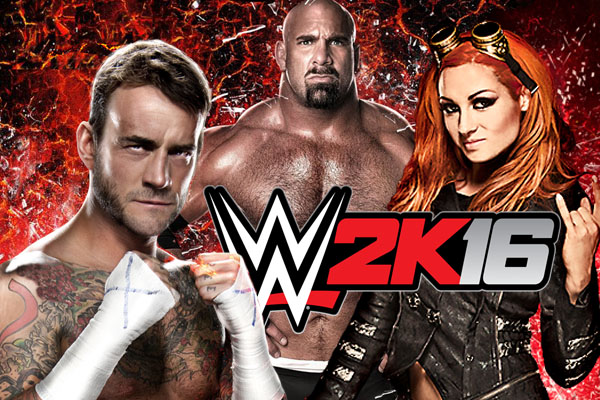 More than 120 playable wrestlers, and it€™s still not good enough€ Thanks to 2K€™s decision to leave out some of the more recent additions to the company roster - crazily, of course, including the Four Horsewomen for no reason any logical fan can fathom - there€™s always room for CAWs. And beyond that, the community have inevitably taken to their creating suites to add in character variations, WTF oddities (look for Sonic) and stars who for one reason or another simply are not available. Some of those creations have quickly become so popular that they€™re being downloaded in their thousands. Despite stories of players being banned for uploading Hulk Hogan CAWs, that doesn€™t seem to be the case in more widespread terms, and both Hogan and fellow controversial figure Chris Benoit are showing up in the community. Perhaps because of fears over bans, neither have made their way anywhere near the top twenty, but the hottest downloaded figures do make for an interesting roster€
20. Rey Mysterio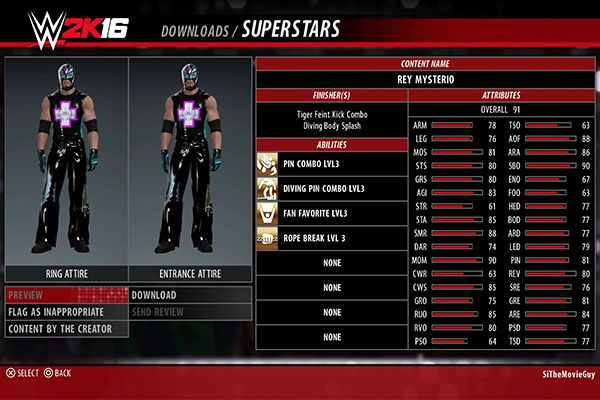 Downloads:
4564
Creator:
Zappezs Proof that Mysterio€™s absence from WWE since February hasn€™t killed his marketability with all WWE fans, or that the limits to his ring-time from injuries before that dampened his brand entirely. Without CAWs, it€™s likely fans will have to wait a couple of years until Mysterio retires from in-ring duties and signs the inevitable Legends contract before he€™s legitimately back in the game. Of all the Mystery variants, the most popular so far has been the 2015 return attire model, which probably says something in itself.