WWE 2K16 Hall Of Fame DLC: 40 New Images You Need To See
Welcome to the big time.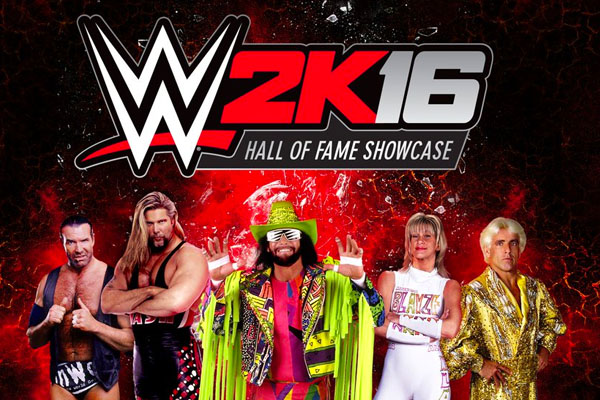 After a pretty strong DLC calendar post-release, the content window for WWE 2K16 is now sadly closed with the final package - the Hall Of Fame Showcase - now available to players. It's a good way to crown the DLC offering - particularly as it offers a lot more than the other DLC packs released so far - and at $9.99 it's not the worst value either. The biggest selling point here is variety: there's something for everyone. The matches included are Macho Man Randy Savage vs Jake The Snake Roberts, Rikishi vs The Rock, Alundra Blayze vs Paige, Larry Zbyszko and Arn Anderson vs Ricky The Dragon Steamboat and Dusty Rhodes, Tatsumi Fujinami vs Ric Flair, The Bushwhackers vs The Natural Disasters, and The Outsiders vs Harlem Heat. That's quite a spread, and the mash-up of iconic matches and fantasy bookings is exactly what 2K Games should be looking to do more of in future.
Even having a "live' season pass next year that brings in monthly (or weekly) showcases with existing characters would be a significant boost over just bringing out talent packs.
It might be a while until WWE 2K17 hits shelves (or we even hear anything about what to expect from the new game), but this sizeable chunk of additional content and characters should go some way to extending your playtime while you wait. Here are the shots you need to see...
40. The Outsiders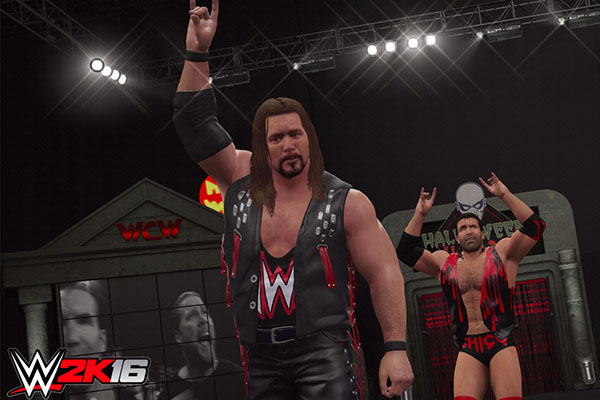 Big men on campus.
39. The Outsiders In Action