WWE 2K18: 15 New Screenshots You Need To See
The new game looks sexy AF!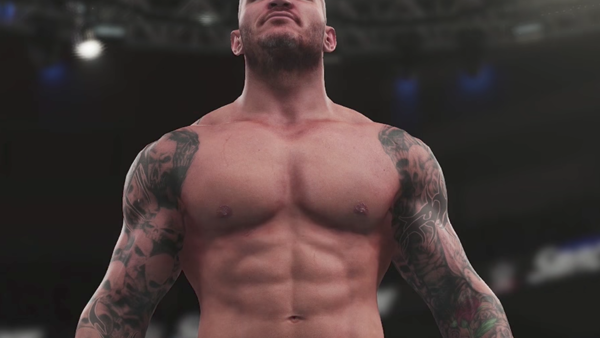 WWE 2K18 looks like being the best looking wrestling video game of all time. While stunning graphics are nothing new to the efforts of the WWE/2K relationship, the new game - which hits the shelves on 17 October - is going to incorporate a brand new graphics engine that is set to take its visuals to the next level.
Everyone on the roster is going to look sexy AF because there's going to be "spectacular new lighting, more realistic skin, and new camera effects." The developers claim that WWE 2K18 will look "NBA-quality" thanks to physically-based rendering.
Speaking about the new graphics engine lead character designer Jonathan Gregory said:
"This year's engine is great, because I'm getting to see all the details as accurately as when I'm working on them. Seeing what I see on my monitor, and seeing it actually go into the game perfectly -- it's nice. There's nothing lost in translation when it goes from what I'm sculpting to the game engine. It makes my job easier, and it's great to see the characters come to life."
On top of the stunning new looks, the latest set of screenshots showed us a lot of new details about the new game. Let's take a look at them in the following 15 new screenshots you need to see...
15. The New RAW Arena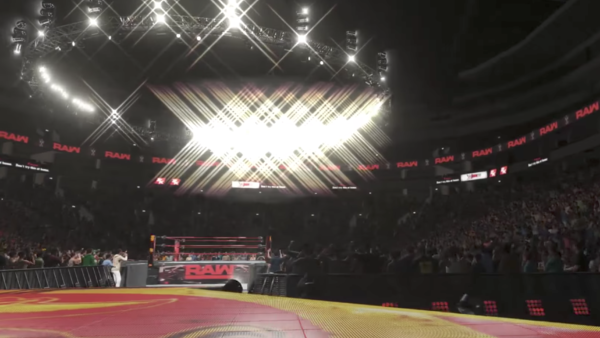 Here we see what the RAW arena will look like from the perspective of Brock Lesnar during his entrance. From first glances, the new lighting system is set to make the crowd look more realistic than they ever have before.
It very much looks like the animated ramp is going to be utilised to the full, while the updated ring with new RAW logo and animated ring posts are also going to be there in all their glory.
One thing that has caught my eye is the fan in the white that has somehow eluded the barricade and found himself half way onto the ramp... that's a security measure that needs dealt with if you ask me.