WWE 2K18 Soundtrack Revealed: 11 Tracks Chosen By The Rock
The Great One picks the tunes in 2K18...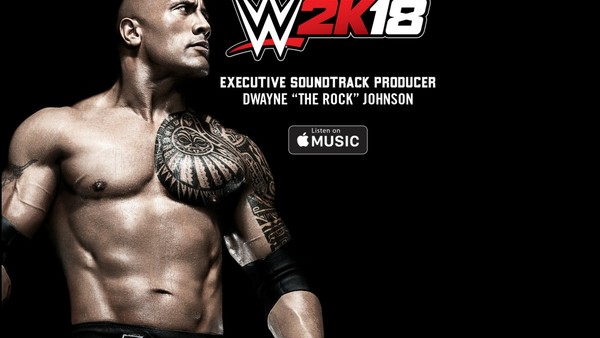 WWE and 2K soundtracks are great. They're not interested with keeping up with the modern day trends - though they don't completely ignore them - which only serve to alienate a couple of older generations of gamers; they're more interested in good music no matter its age. This is great for old farts like me who prefer music that is at least 20 years old - a few early naughties bangers from the likes of Shaggy and Hear'Say aside of course.
We've seen Puff Daddy help with the tunes for WWE 2K17, Wiz Khalifa and John Cena help pick the tracks for 2K15, and now former WWE Champion and the world's biggest movie star Dwayne "The Rock" Johnson has been appointed Executive Soundtrack Producer for 2K18.
Anything with Rocky's official stamp of approval has that added cool factor immediately put on it and I'm sure the 11 songs he's chosen that represent many of his "favourite artists and music genres, including hip-hop, classic rock, hard rock, blues, R&B and soul" will be no different.
2K18's soundtrack has been partnered with Apple Music so you can stream the full playlist any time you like. Head over to apple.co/wwe2k to do so.
Here are the 11 songs The Rock picked to be the backing track for WWE 2K18 which of course is available on October 17...
11. Blues Brothers – "Soul Man"