WWE 2K22 Has Been "Completely Rebuilt" - Receives Glowing Praise
"This feels like a wrestling fan's wrestling game."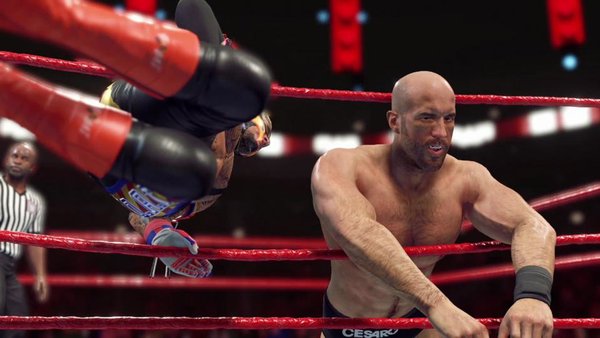 Still trying to get the taste of WWE 2K20 out of your mouth? If so, there's a highly promising update on the upcoming WWE 2K22.
Having spoken to people in the know about the game's development, Forbes' Brian Mazique has some positive news on what needs to be a hit for WWE and 2K Games after the utter dross that was WWE 2K20.
Mazique did caveat how anyone close to the game is obviously going to be saying the right things, but he's heard that the gameplay of the latest build of WWE 2K22 is "fantastic", adding how "the controls are much cleaner than they have been before".
Most importantly for those left burned by the last few WWE 2K releases, Mazique said that "this feels like a wrestling fan's wrestling game".
With Patrick Gilmore hired to oversee WWE 2K22, he'd previously cited how No Mercy and SmackDown: Here Comes the Pain are clear reference points being used in the development of this next release. He also promised a "major investment" in the core gameplay of WWE 2K22.
For this upcoming release, the game engine has reportedly been completely rebuilt from the ground up as all involved look to bounce back from the disaster of WWE 2K20.
So problematic was WWE 2K20, fans were at one point offered refunds due to the glitches, errors and outright unplayability of the game. The hugely negative reaction to that game also influenced the decision to skip the next annual release in order to make sure that WWE 2K22 was of the highest quality.
The last we saw of WWE 2K22 was the first trailer for the game, which was released during the weekend of WrestleMania 37. As it stands, the game has yet to be given a set release date, although tentatively WWE 2K22 is expected for Q4 of this year.