WWE 2K23: 15 AEW CAWs You Must Download
That WWE 2K23 Community Creations hub is bursting with amazing AEW downloads!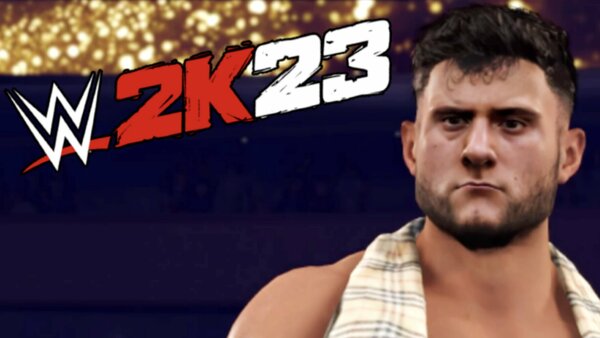 It's entirely possible to turn WWE 2K23 into an AEW video game.
The coveted Community Creations hub lets players download everything from wrestlers, title belts, arenas and more. You can even snag promo pic graphics that mean CAWs are in line with 2K's official roster of WWE stars. How snazzy is that? The place is an absolute treasure trove of pro wrestling goodies.
It didn't take long for the download tabs to fill up with some of Tony Khan's finest. Granted, there are some wonky efforts on those pages, but the beauty comes through choice. Don't like one model on offer? Then keep searching until another jumps out as higher-quality.
The 15 CAWs examined here could be considered a fine starting point for those looking to inject their Universe Mode saves with a little bit of Dynamite and Rampage. There's a nice mix of champions, challengers, iconic names, tag-teams and more.
Let's not mince words. You need these creations in your life, and it's obvious just how much care and attention has gone into crafting them. The men and women responsible must've spent hours and hours poring over ever detail.
Here are the best AEW downloads you'll find.
15. Chris Jericho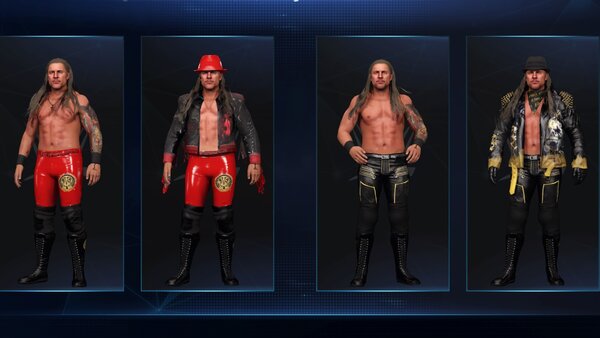 Creator: JerichoJudasEffect
Downloads: 40,261
Yep, we're kicking it off with a legend.
This Chris Jericho pack comes with two different attire choices. The black and gold one, in particular, is awesome. However, modern-day JAS fans might be more into the red look, if only because they see Jezza wearing that a ton on AEW programming like Dynamite or Rampage.
Facially (which is important when it comes to CAWs), the model isn't exactly spot on up close, but it is the best you're going to get for 2023 Jericho. Anyone looking for something old-school won't leave disappointed either. The serves are rammed with WCW and WWF/WWE Jerichos!