WWE 2K23: 15 TNA CAWs You Must Download
Get ready to fly...through IMPACT history in WWE 2K23 with these phenomenal TNA CAWS!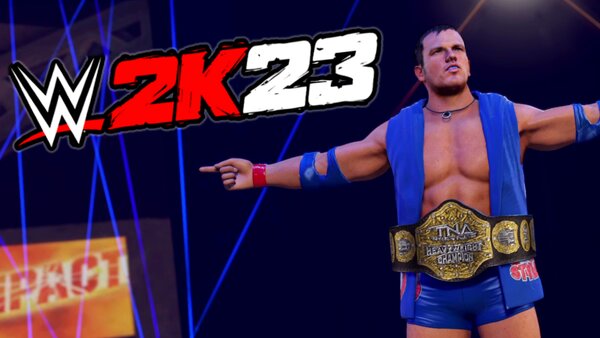 Kenny Loggins was wrong.
You're not about to enter the 'Danger Zone', you're about to re-enter the 'Impact Zone' due to recent revelations that IMPACT Wrestling will soon return to the TNA name. Yes, yes that Loggins reference was a seriously dated one, but it's rather fitting giving the retro vibes of this Total Nonstop Action reprise.
Your console's storage space might already be bursting at the seams with countless CAWS from old-school WWF, WCW and WWE's latest to AEW, New Japan and others. Room for more? If so, then feast your eyes on some of these wonderful TNA/IMPACT beauties ripped straight from the ever-handy Community Creations tabs in WWE 2K23.
The aim here is to fill up more save slots with a mix of TNA favourites old and new. Ever wondered what it'd be like to see 2005-2009 era AJ Styles light up Raw, SmackDown or WrestleMania? You're covered. Fancy signing IMPACT sensation Josh Alexander out from underneath the nose of Scott D'Amore? Do it - this is your game.
All 15 of these TNA CAWs are must-haves. Less time browsing the tabs, more time playing!
15. Alex Shelley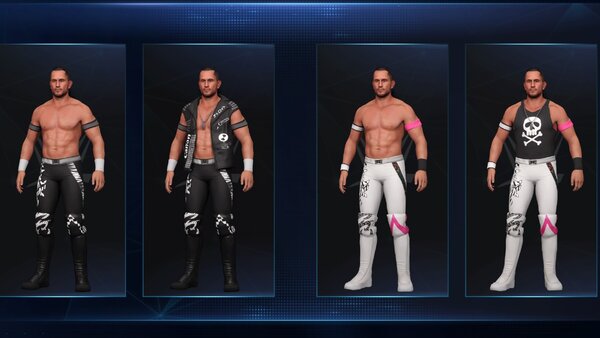 Creator: PacCreates
Downloads: 5,539
There's no better place to start than with reigning IMPACT World Champion and ex-tag star Alex Shelley. This Motor City Machine Gun has been wonderfully-recreated in WWE 2K23 thanks to PacCreates. Attention to detail is the name of the game here, which is why Alex kicks off the list.
He's a preview of the high quality to come.
Of course, you can always nab a copy of Chris Sabin whilst you're at it. Not only is he the current X Division Champ, but he's also perfect for teaming with Shelley and reliving those classic TNA memories. 'Best Of 5' with Beer Money, anyone?