WWE 2K23: 18 Best Legends CAWs You Must Download
Seriously, these created WWE 2K23 legends are good enough to be official!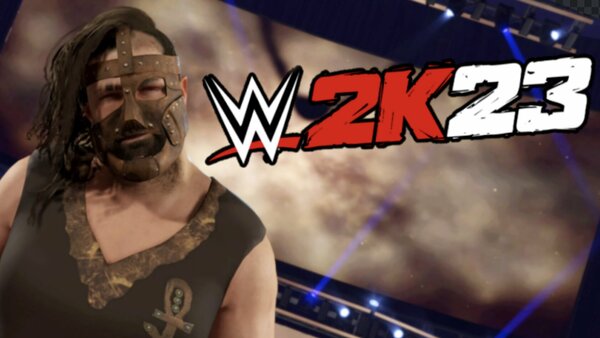 2K furnished fans with a brilliant twist on the established Showcase formula, a revamped MyGM suite, some swish new stories in MyRise, several key gameplay improvements and even the mighty WarGames match type, but Community Creations is still arguably the best reason to pick a copy of WWE 2K23 up.
It's the gift that keeps on giving.
Creators like WhatsTheStatus, ATTITUDECREATIONZ, KELSCREATIONS, IconicCAWs and more continue to pump out character models that must make those at 2K towers blush. Spend enough time browsing through the download tabs, and you'll be able to nab hundreds of painstakingly-brilliant creations that are just as good as anything officially on-disc.
The legends wing has been a big selling point for 2K's series over the years. Playing as greats from yesteryear is a real thrill some some gamers, but grumbles could be heard from many when they realised a fair few heroes wouldn't be on the roster this year.
Not to worry, because Community Creations has your back. 2K clearly knows their willing army of creation suite-hungry uploaders will fill in any gaps they leave anyway.
You need to download all of these now. Seriously!
18. Dusty Rhodes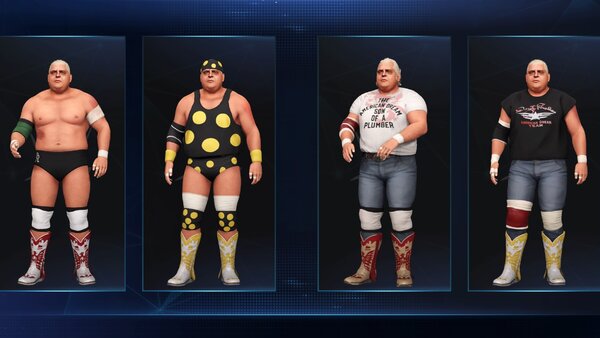 Creator: TokyoTaco
Downloads: 15,326
'American Dream', baby.
Over 15,000 folks have grabbed TokyoTaco's sterling work to date, and no wonder - there's something for every era of Dusty Rhodes fan to enjoy here. If you're partial to some polka dots, go wild. If not, and you prefer the classic NWA era, then that's here too.
There's even a nod towards Dusty's late stab at ECW life if that's more your thing. In the name of Rhodes, TokyoTaco thought of everything! This is one of the biggest 'must haves' on the entire Community Creations hub.
Then, you can set Dusty as Cody's manager and have him there when his boy wins the WWE Title. Glorious.