WWE Working On New Role-Playing Game?
Stephanie McMahon reveals new WWE role-playing game project on Q1 2022 earnings call.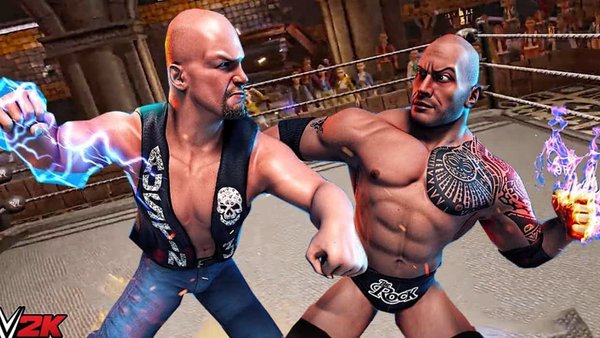 Yesterday's WWE Q1 2022 earnings call brought news of a new video game project due to be announced in the near future.
As always, the call took place around the release of WWE's latest set of financial reports, which were highlighted by the company setting a new record for first-quarter revenue. The WWE 2K22 game's success was cited among the reasons for this, as it helped push revenue from consumer products up to $20 million compared to Q1 2021's $11 million.
During the earnings call, WWE chief brand officer Stephanie McMahon reaffirmed that the promotion is pleased with the WWE 2K series' performance. Mentioning its commercial and critical success, as well as hours watched on Twitch, McMahon revealed that on top of refining existing projects, WWE is currently working on a new role-playing game (h/t Fightful):-
"We were extremely pleased with the relaunch of our premium video game console franchise WWE 2K. After taking a little more than a year off to improve the game engine, we worked hand in glove with our partners at Take Two Interactive, listened to our customers and fans, and earned back their trust by delivering a game that exceeded their expectations. WWE 2K22 was a commercial and critical success with the highest Metacritic scores on both Xbox and Playstation platforms in franchise history with over 5.6 million hours viewed on Twitch to date. We continue to strengthen in the performance of our mobile games, with 2K and Scopely, SuperCard, and Champions, and recently signed a new deal in the role-playing game place that will be announced soon."
Released to a positive reception on 11 March 2022, WWE 2K22 was the franchise's first release since 2019's WWE 2K20, the launch of which was marred by myriad bugs, glitches, and other flaws. Compared to 2K20, which currently sits at 43, the game's current Metacritic Metascore is 77 - a significant improvement.
WWE 2K22's next DLC pack, 'Most Wanted', is due for release on 17 May 2022. Sit tight for news on that RPG.
Create Content and Get Paid
---