Christmas Gift Guide 2016: 72 Essential Gifts You Need To Buy
Film & TV
Film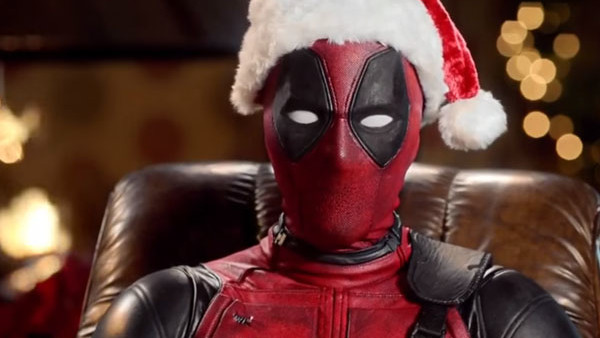 Behold the best gifts hitting the market this year for the cinephiles in your life: guaranteed to make their little faces light up and most importantly, to make it seem like you really pay attention to their film-based ranting all year...
62. Captain America Varsity Jacket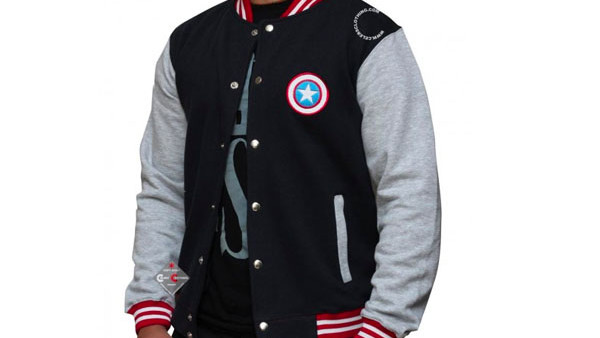 Dress like the Cap during his high school days.
61. Star Wars: 'Lack of Cheer Disturbing' Christmas Jumper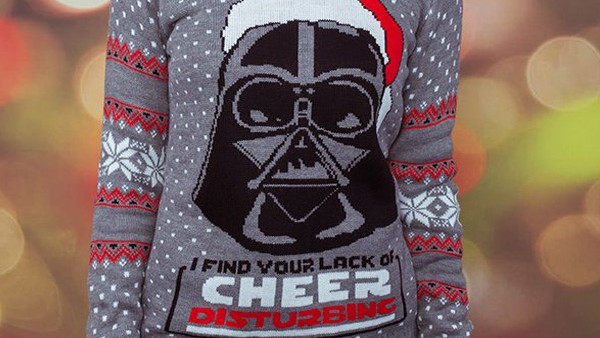 So much for Darth Vader being nothing but anger and destruction... Clearly he's as big time into Christmas as everyone else.
This Empire-approved, 100% knitted Christmas sweater has been made the old fashioned (and best) way: with legions of Bothans forced at gunpoint to knit for intolerably long hours. When you feel the soft, soft knit, you'll be super grateful.
60. Numbskull Christmas Jumper - BB-8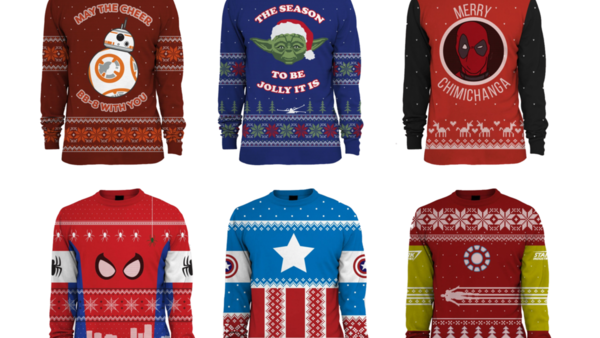 2016 was the year all companies moved into Christmas jumpers, but few are as great as Numbskulls, including lines from Star Wars, Marvel and video games.
59. Warner Bros Premium Blu-Ray Collection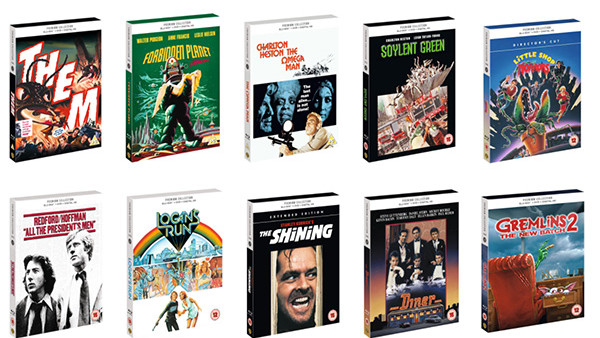 Special editions of sci-fi classics Logan's Run, Soylent Green, Forbidden Planet, Them!, The Omega Man; horror classic The Shining; horror comedies Gremlins 2 and Little Shop of Horrors; and classic dramas Diner and All The President's Men,come to Blu-ray in the UK in these special editions for the first time from Warner Bros. Home Entertainment
These beautifully packaged combo packs (featuring Blu-ray and DVD discs as well as digital download) include director's cuts and extended cuts never seen before on Blu-ray. Each title is packed with extras and comes with a set of highly collectable film cards .
The 10 titles (£14.99 RRP each) are available to buy exclusively at HMV. Get them here.
58. Suicide Squad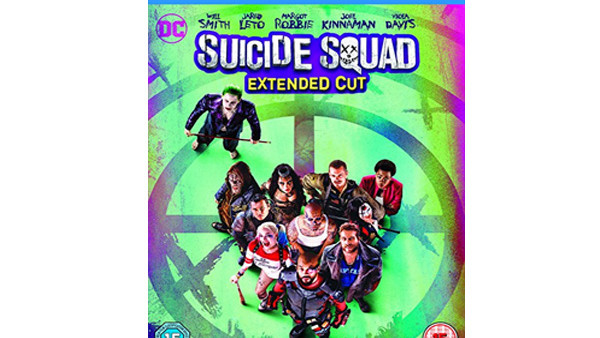 The most divisive comic book movie of the year, which delighted DC fans and drove them to the box office in celebration of it is now one of the must-have blu-ray release of the winter period for DC fans.
Join Task Force X as they team up to tackle the magical threat of Enchantress, the love-lorn obsession of The Joker, internal frictions and political evil from Amanda Waller. And you get the bonus of even more footage in the Extended version.
57. Pete's Dragon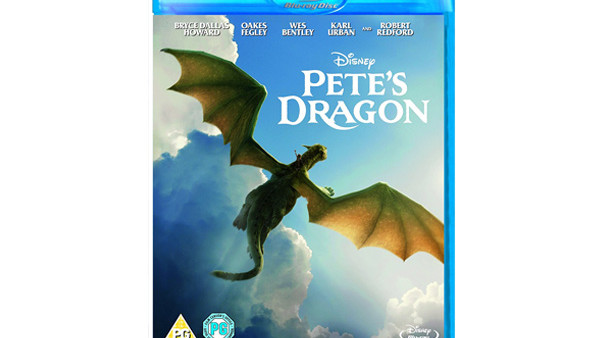 The most enchanting fantasy film of the year is yours to own this Christmas, reliving the classic tale of a boy and his best friend, who happens to be a dragon. But it's a tale of way more than imagination - it's about personal discovery, finding family and acceptance of narrow-minded people. That's the kind of message all young film fans should have in their lives this year.
So buy them it.
56. Me Before You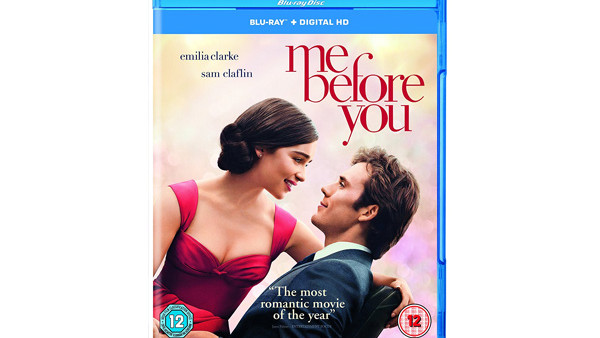 There are a few unifying movie experiences in the world: pure joy, pure fear and pure soppiness. That's why it doesn't matter who you are when it comes to emotionally devastating movies like Me Before You. And no matter how much you can see it all coming, you're powerless to resist.
But that isn't to reduce the film's impact or skill - it's actually a very well made modern romance in an era defined all too much by poor rom-coms and 50 Shades knock-offs. And that's surprising for all the right reasons.
55. The BFG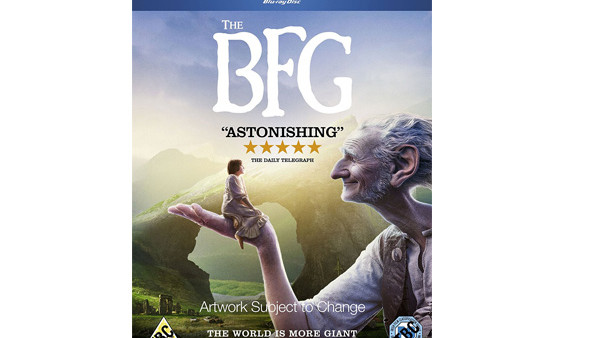 Yet another iconic family movie was given the big screen, big-budget treatment this year, with cinema supremo Steven Spielberg taking on Roald Dahl's The BFG and leaving fans as spell-bound as the animated original.
Mark Rylance's captivating central performance as the titular giant is as stunning as his work on Bridge Of Spies, and this is absolutely the kind of universally entertaining experience all families should share at Christmas.
54. David Brent: Life On The Road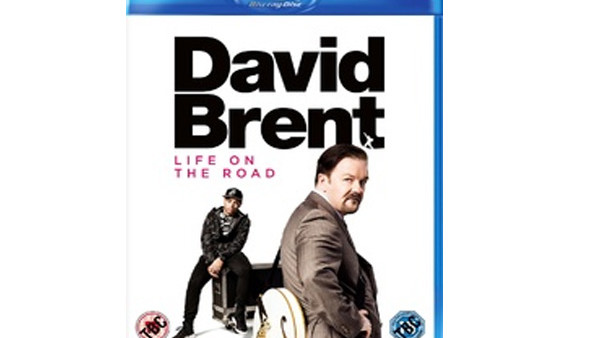 Years after making The Office one of the most incredibly compelling TV shows in the history of television, RIcky Gervais brought his most gloriously watchable, horribly tragic character back to the big screen. This time he's on a deeply personal - deeply misguided - journey to become a rock-star and put on a tour.
The result is hilarious, sad and heart-warming in equal measure, advancing the Brent story for fans in a meaningful way that doesn't distract from the original show.
53. Star Trek Beyond 4K Ultra HD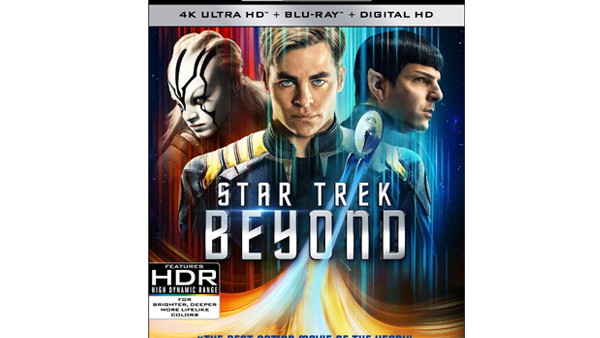 Legitimately one of the most surprising films of 2016, Justin Lin's excellent Star Trek Beyond hits Blu-ray and 4K Ultra HD just in time for fans to relive it this Christmas. It's packed with bonus features that allow you to go beyond the film's exhilarating, nostalgic experience in a way that will delight all fans.
Win a copy here with Star Trek & Star Trek Into Darkness 4K sets.
52. Star Trek 4K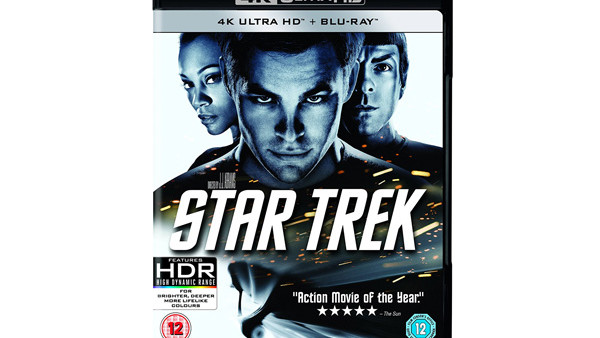 Another chance to enjoy JJ Abrams time-splitting, fan-delighting rebirth of Star Trek on the big screen, bringing in Chris Pine as a new breed of captain (with an old name and history) and a whole new crew packed with huge talent.
In 4K, the effects and visuals are stunning, and exactly the kind of viewing experience that Abrams vision deserves - as well as a huge raft of special features.
51. Star Trek Into Darkness 4K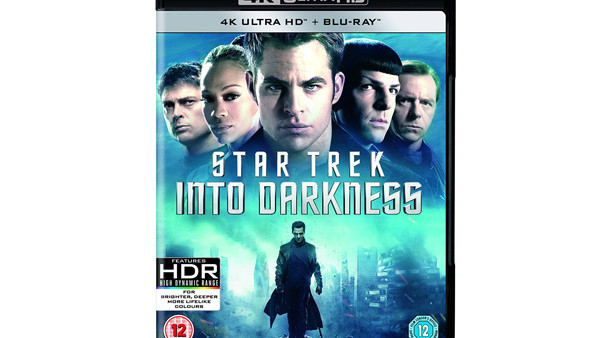 It may have been controversial, but there is no doubting that JJ Abrams' Star Trek sequel was a great film marked by great story and great performances. It is also a great Star Trek film on its own, with great effects, great stunts and a compelling villain that would help launch Benedict Cumberbatch towards the stratosphere.
Once more 4K means the effects and visuals are particularly stunning, with impressive audio and a host of great extra features for all Trek fans.
50. Top Gun 30th Anniversary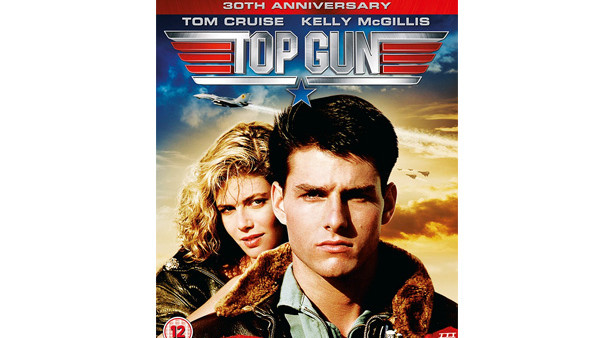 Get back on the highway to the dangerzone and relive Top Gun on its 30th anniversary (ridiculous, that surely can't be right!) with a brand new blu-ray edition complete with great Extra features celebrating the film before a sequel comes out to challenge everyone's nostalgia. Tom Cruise has NEVER been this charismatic.
49. TMNT: Out Of The Shadows - Lunchbox Edition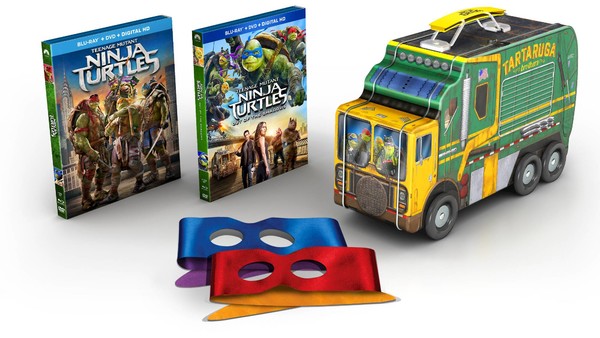 Nothing says a special edition of a Turtles movie like a dumper truck case that doubles as a lunch-box. That's exactly what you'll get with this special edition of the Michael Bay sanctioned sequel to the surprisingly enjoyable reboot of the TMNT franchise.
It's brash, it's hilarious and it's about as guilty as movie pleasures come, but that's no bad thing around Christmas in particular.
48. Middle Earth Collection Blu-Ray Box Set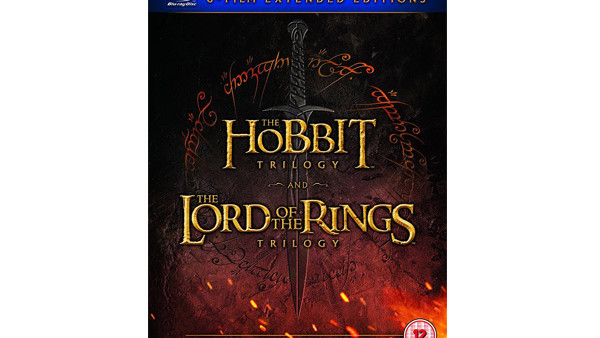 The perfect opportunity to relive the Middle Earth franchise, with a huge number of special features to add to the viewing experience of Peter Jackson's sprawling epic series. This is the definitive edition of the two trilogies, spread across 30 exceptional discs that will take up a serious chunk of the Christmas holidays.
47. Kick-Boxer Vengeance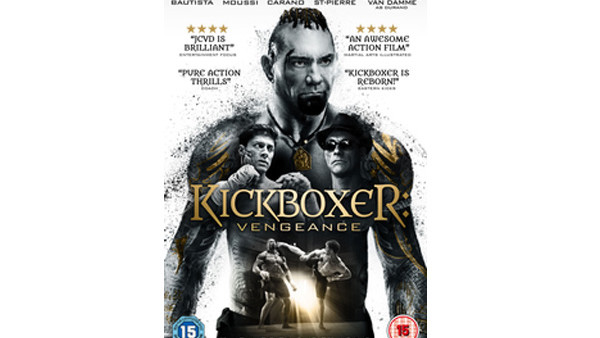 Revenge is the name of the game, as martial arts legend Jean-Claude Van Damme and Guardians of the Galaxy and Spectre superstar Dave Bautista team up for the ultimate tag team smackdown in this bone-crunching action spectacular.
46. Now You See Me 2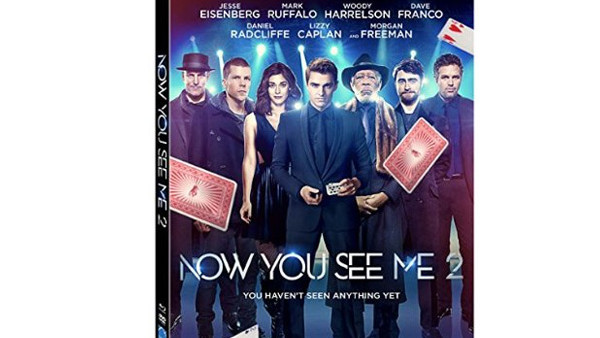 Now You See Me 2 is an action-packed thrill-ride with a fantastic ensemble cast that includes Jesse Eisenberg, Mark Ruffalo, Woody Harrelson, Dave Franco, Daniel Radcliffe, Lizzy Caplan, Michael Caine and Morgan Freeman.
In this second mind-blending adventure, The Four Horseman elevate the limits of stage illusion to new heights in an adventure that takes them around the globe. If you loved the clever original, you'll love this - particularly for Daniel Radcliffe's performance.
45. Asterix: The Mansions Of The Gods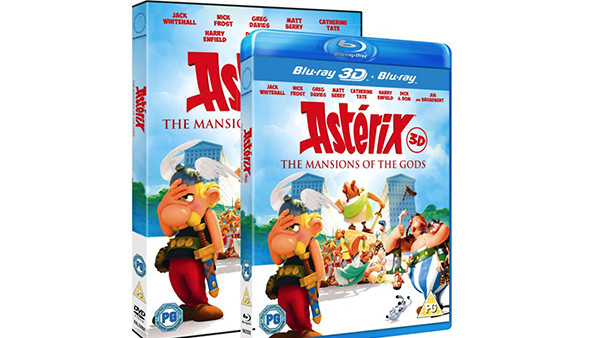 Featuring an all star voice cast that includes Jack Whitehall as Asterix, Nick Frost as Obelix, and the likes of Greg Davies, Matt Berry, Catherine Tate, and Harry Enfield, this is the latest addition to the sprawling and much-loved Asterix franchise.
It's as charming and as disarmingly funny as the characters always are and the huge talent involved elevates this to a very pleasant family-friendly experience.
44. Harley Quinn Jacket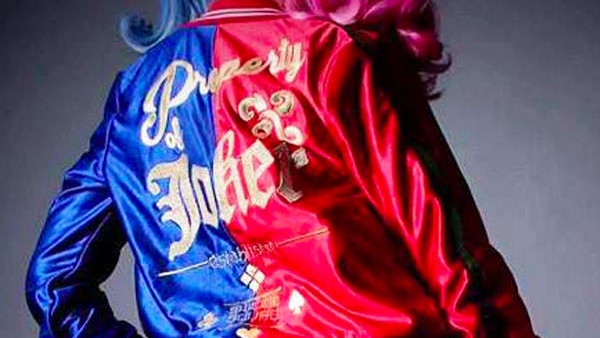 Proclaim your love of the Joker with this Suicide Squad inspired jacket.
And now for TV...