Doctor Who: 13 Cool Details Russell T Davies Just Revealed About The Stolen Earth & Journey's End
The Tenth Doctor and Rose in a spinoff show? Allons-y!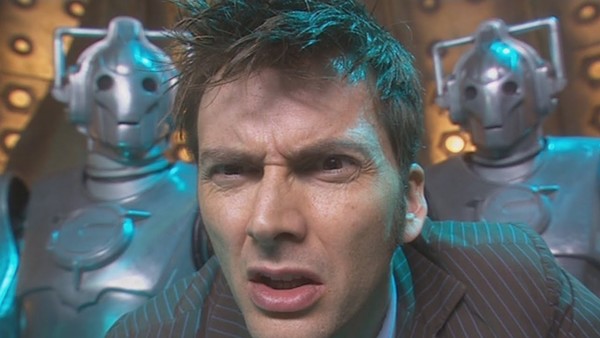 An unsung benefit of Doctor Who's popularity (and one of the best things about being a fan of the series) is that the cast and crew who've helped make it will always have a rabid audience with which to share stories about their time on the show, and recently, we've been getting a whole lot of that.
With the entire world on lockdown, Who fans have started rewatching older episodes together, and even better, some of the writers, directors and actors have started taking part as well, revealing loads of great behind-the-scenes tidbits in the process.
We've already covered a bunch of awesome details that the likes of Steven Moffat and Richard Curtis have shared about The Eleventh Hour, The Day of the Doctor, and Vincent and the Doctor, but this time, let's set our TARDIS consoles for 2008, and talk about Series 4's two-part finale The Stolen Earth and Journey's End.
Recently, former showrunner (and writer of the episodes) Russell T Davies - along with David Tennant, Catherine Tate, John Barrowman, and others - took to Twitter to rewatch the finale with Who fans around the globe, and along the way, Davies dropped plenty of fascinating insights into how this epic story ultimately came together.
13. The UNIT Scenes Were Filmed In A Traffic Control Room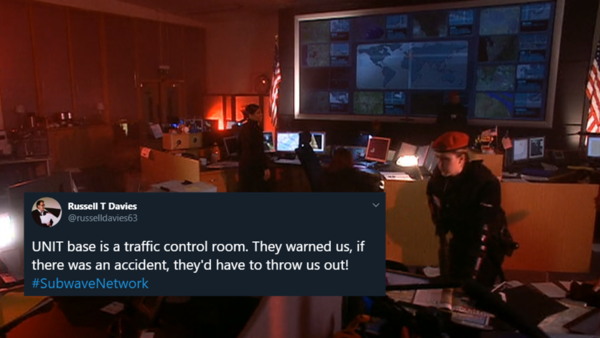 Martha Jones' first appearance in this story shows the character regaining consciousness after an earthquake has struck UNIT's New York headquarters.
This particular location appears a handful of times in The Stolen Earth, and in real life, it's actually a traffic control centre on Junction 32 of the M4 motorway.
In a tweet, Davies mentioned that his production team could've been thrown out if there was some sort of major traffic accident. This clearly didn't happen though, so shoutout to all of the UK's careful drivers!