5 Best Grapplers In The UFC
2. Daniel Cormier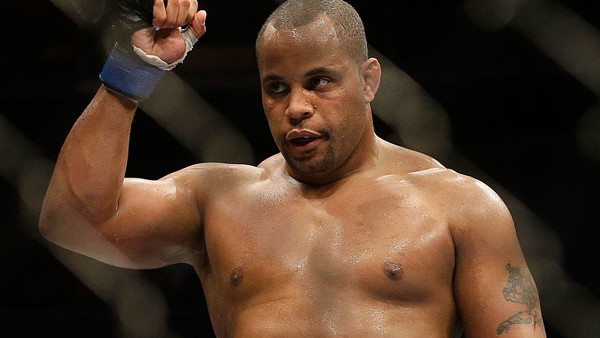 In terms of accolades, you couldn't find another fighter with a better resume than Daniel Cormier. The man was a two-time Olympian, Captain of the Olympic team, and one of the greatest wrestlers to ever do it.
Daniel's performance at Strike Force as a Heavyweight is unprecedented. Who could believe such a small Heavyweight had that type of strength? A turning point in his career is when he entered the Heavyweight Grand Prix. Cormier ended up winning the entire tournament! His final performance was against the Goliath known as Josh Barnett. It was nothing short of spectacular. He put a wrestling clinic on the titan, tossing him over his shoulder, and driving him into the canvas head first.
Cormier's move to the UFC was inevitable. He governed over the division for years, defeating top contenders such as Anthony Johnson, Alexander Gustafson, and Volkan Oezdemir. All of them tasted brutal slams and vicious ground and pound. His only defeat was a controversial loss to John Jones.
Was being Light Heavyweight royalty enough? Absolutely not… Daniel Cormier had his eyes on the Heavyweight strap. The only problem was Stipe Miocic, a man regarded as the greatest Heavyweight in UFC history. Cormier used excellent clinching to lure Stipe into a beautiful over hand right. That was lights out for the acclaimed heavy weight. Daniel finally tasted true glory and became a Two-Division World Champion!