10 Booking Steps For The Rock Vs The Undertaker At WWE WrestleMania 32
The main event that can save WWE AND WrestleMania.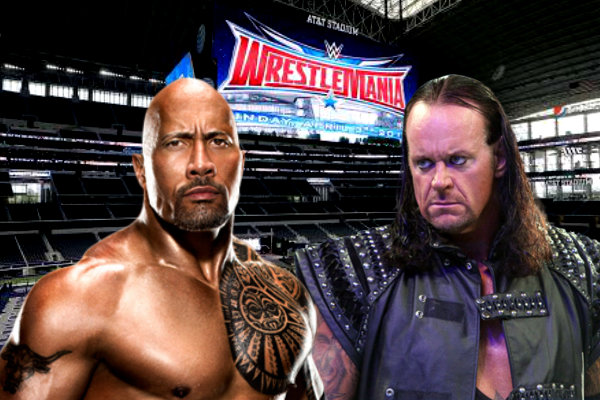 The devastating shoulder injury to John Cena is just the latest setback for an increasingly bleak looking WrestleMania 32. The plan had been for Cena to wrestle The Undertaker, in what would have been one of WWE's biggest ever matches. No doubt 'Taker is left puzzled at how to salvage what was perhaps meant to be his retirement night. However, the situation could still be saved, with a bout against WWE's biggest ever star. The Rock has declared he
will
be at WrestleMania 32, teasing some sort of action involvement. Likewise, WWE are pushing Rock's role as if it is going to be something more than just a promo or segment. Granted, the Wrestling Observer Newsletter is reporting that their understanding is that insurance issues will stop Rock working, but nobody really knows for sure what The Great One's status is. Needless to say, WWE should put every resource they have into getting The Rock on board for a match. They need his star power more than ever. The amazing thing is, if they put The Rock into Cena's spot against The Undertaker, it would actually be
bigger
and
better
than the original plan. Rock versus Undertaker at Mania? That's going to draw some huge money. A legitimate global star against the legit biggest WWE legend. Here's how the story would play out...