10 Ways AEW Is Dangerously Close To Following In WCW's Footsteps
9. The Bloated Roster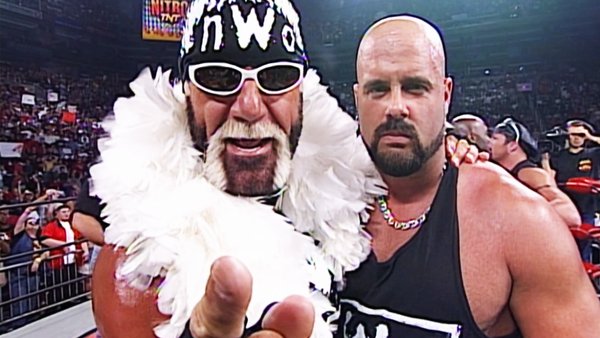 For any promotion, it's key to have plentiful talented performers on your roster, and AEW is no different. The problem is, the sheer number of stars tied to All Elite Wrestling is at a point where there really is no more room at the inn.
One accusation regularly levied at WWE in recent years, is how outright bloated the company's roster is. Even more so, how criminally underutilised certain talents have been as they've been lost in the shuffle. Granted, multiple mass releases saw the WWE roster significantly trimmed, but such excessive hoarding of talent realistically shouldn't have happened in the first place.
To bring WCW into the equation, that's a company which famously hoovered up any and all talent who had made even a mild name for themselves in the business. While it's one thing to bring in Hulk Hogan and Randy Savage, it's another to start bringing in Horace Hogan and Lanny Poffo.
For some perspective, the public domain has details from a racial discrimination case brought against WCW in 2000 which reveals the promotion had 90 wrestlers under contract in 1996, 125 in 1997, 124 wrestlers in 1998, and 133 by the end of 1999. Presently, the official AEW roster page lists a total of 126 in-ring competitors who are still with the promotion.
With only three hours of television time up for grabs on a weekly basis, AEW's current roster is way too crammed - to the point that, much like WCW, discontent can arise amongst talents who find themselves not featured on even a semi-regular basis.