6 Ups & 6 Downs From WWE Raw (Nov 29)
Vince tries to give rub to another Austin, Edge/Miz promo battle, AJ fakes blindness.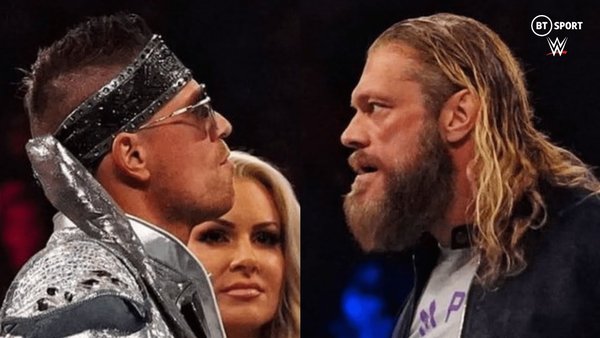 How do you grade an episode of Raw that had average at best wrestling (and substandard at worst), promos that ranged from disappointing to good, and a bizarre show-long segment involving Vince McMahon and a young, up-and-coming superstar?
You flip a coin.
Either way, Raw was neither good nor bad on Monday night. It was, however, very meh. You didn't turn the show off energized or pumped, and you weren't going to be talking to other wrestling fans about a really cool or interesting segment or match you saw. But you also weren't rushing to social media to trash it as an all-time worst episode.
It's amazing to call that a victory for WWE, but after some of the shows we've had to endure these past few months, "meh" is an achievement. They managed to not suck. Oh sure, they tried to retcon half the Raw Women's Championship feud, did a blindness gimmick and used fired wrestlers as a way to generate cheap heat, but match outcomes were logical, bouts were announced at the top of the show, and a new feud kicked off.
But then there were the Vince segments with Austin Theory, which could lead somewhere fun, or it could be a total disaster. We could look back in a couple of months and say that this was his launching pad, or we could say this is where he was torpedoed by an old, out-of-touch wrestling magnate.
Let's get to it…