8 'Totally Serious' Guesses To The Identity Of WWE's "White Rabbit"
7. Asuka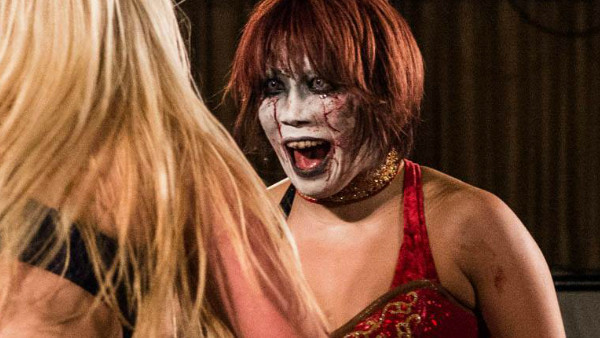 One rumour doing the rounds about the White Rabbit is that it's a current WWE superstar about to undergo a gimmick metamorphosis. And while all signs point to Karrion Kross being the star in question, that's far too sane a hypothesis for this article.
Instead, let's look at why the Rabbit will definitely, probably be Asuka.
During this week's Bliss vs. Bayley match on RAW, Asuka was tasked with holding on to Alexa Bliss' cursed doll Lily. Asuka took her duties extremely seriously, refusing to let go of the doll even during the post-match beatdown. As well as being a typically delightful character touch from the Empress of Tomorrow, it prompted WWE Twitter to wonder if this was the start of Asuka being corrupted by the seemingly undying doll.
Furthermore, back when Edge was leader of Judgement Day, he tweeted a picture of Asuka, hinting her as a potential member of the faction. The twist? He didn't use a photo from Asuka's WWE tenure. Instead, he posted a picture of her during her in the midst of her "demon" gimmick in Japan.
So, there's the headline: Demon KANA Confirmed For WWE. Wrestling journalism at its peak, folks.