8 Ups & 1 Down From WWE NXT (Jul 20)
What did the NXT Champion do next after his disappointing WWE main roster debut?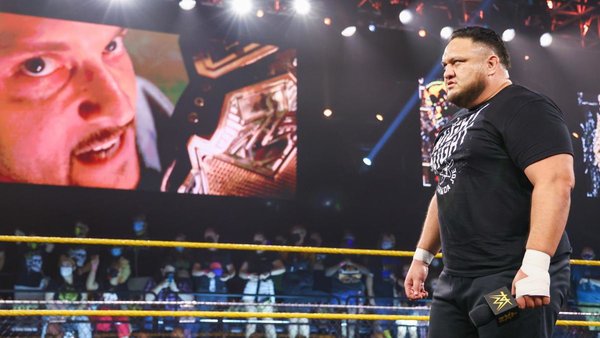 What a difference a week makes.
Last Tuesday, Karrion Kross was signing off the black and gold show with the visual of him choking out perhaps the biggest badass in the company in the wake of besting arguably its finest bell-to-bell performer. One week on, the NXT Champion was nursing a potentially character-breaking moment after being rolled up by a Charismatic Enigma during his main roster debut in front of a packed out Monday Night Raw crowd - because Vince McMahon doesn't care about your dumb little developmental show and never did, folks.
Knee-jerk reactions to their top title being shockingly disrespected aside, NXT came out swinging elsewhere this week, with Kool Kyle and The Way's protege putting on a thrilling encounter and The Diamond Mine opening for business against their toughest customers to date. Also, Mandy Rose lounged about, Monet was on the money once again, and a mariachi band was even thrown into the mix for the bants.
The show sadly wasn't without its mistakes and missteps, however, with physical and storyline botches still present as Breakout stars nearly became broken ones and enforcers were left grasping at thin air at various stages in the night.
But with TakeOver 36 now officially on the horizon, going down on the Sunday after a WWE PPV for (surely?) the first time ever, NXT still have plenty of time to offer some TLC (no, not that kind) to feuds, talents, and belts that are in desperate need of attention right now. But first, we have a show to Up and Down!