8 Wrestlers Fired By WWE After Major PPVs
8. Jake Roberts (WrestleMania VIII)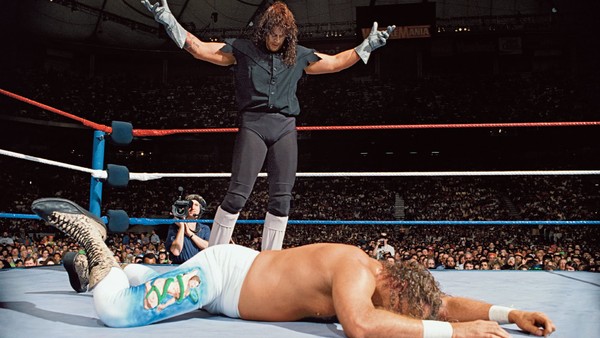 By mid-1992, an aging Jake 'The Snake' Roberts was beginning to slither down the pecking order, but felt he still had something to offer the promotion with a mind for the business as sharp as a viper's venom.
The perfect position became available when head writer Pat Patterson was forced to temporarily step down, having been embroiled in an ultimately baseless sexual harassment scandal instigated by WWE announcer Murray Hodgson. Jake, the Carl Jung of squared-circle psychology, petitioned Vince McMahon for the vacant role, recalling previous promises to be handed the pen.
McMahon refused Roberts, opting instead to keep the chair open out of respect for one of his most trusted lieutenants. Furious with the betrayal, 'The Snake' bared his fangs, threatening to no-show the upcoming WrestleMania VIII unless he was granted a contract release.
The boss blinked, and subsequently let Roberts go - but not before subjecting him to a ritualistic burial at the hands of The Undertaker on what would be his last PPV with the company for four years.
Benjamin Richardson
Benjamin was born in 1987, and is still not dead. He variously enjoys classical music, old-school adventure games (they're not dead), and walks on the beach (albeit short - asthma, you know). He's currently trying to compile a comprehensive history of video game music, yet denies accusations that he purposefully targets niche audiences. He's often wrong about these things.
See more from Benjamin