9 Last-Minute WWE Disasters That Came So Close To Ruining WrestleManias!
Seth Rollins nearly passes out!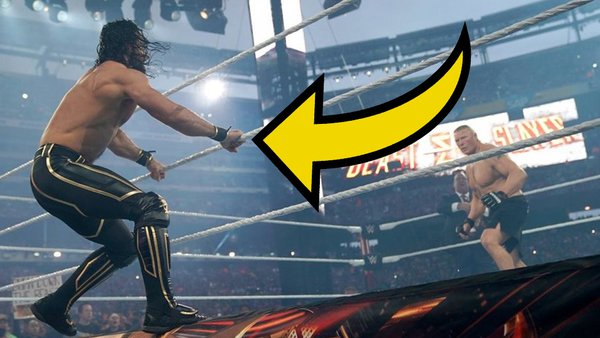 WWE's origins date all the way back to the 1950s to now with multiple events happening on a weekly basis. Just going by probability, disasters and calamities are bound to happen occasionally. Just look to Vince McMahon furiously blowing out both his quads at the Royal Rumble (2005) after John Cena and Batista screwed up the planned finish or The Undertaker being set on fire in his entrance at Elimination Chamber (2010) or even Hulk Hogan accidentally choking out reporter Richard Belzer in an interview to promote the inaugural WrestleMania which would result in a costly lawsuit.
'The Grandest Stage of Them All' WrestleMania alone has had to deal with its fair share of catastrophes that caused panic and nearly havoc for the show.
From the small, like Hulk Hogan's colossal black eye at WrestleMania IX after a jet ski accident or Randy Savage punching him in the face (depending on who you believe) to Jack Swagger getting arrested for driving under the influence and marijuana possession in the build-up to WrestleMania 29 where he was scheduled to have the biggest match of his career with Alberto Del Rio over the World Heavyweight Championship to WWE realizing Nathan Jones wasn't ready in the slightest to work a big-time match against Undertaker or even tag with him at WrestleMania XIX.
And then there has been the major catastrophes, where the whole show was nearly in jeopardy!
Here we'll look at the 9 times WrestleMania was in some serious trouble...