AEW's Dustin Rhodes Shoots HARD On Ric Flair
Dustin Rhodes doesn't want to be like Ric Flair. The AEW star reveals why.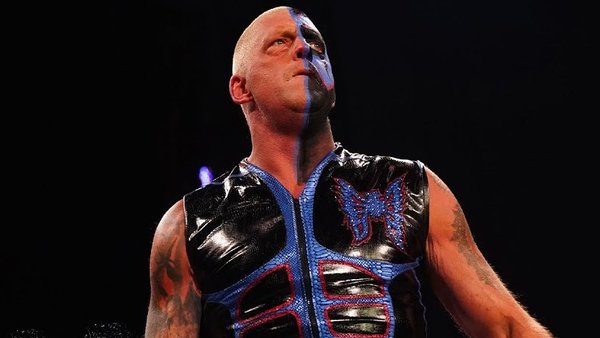 Dustin Rhodes recently talked retirement with 'Way Of The Blade'.
The AEW veteran gushed with praise when talking about fellow roster members like Sting (who's 62 but still looks great when booked sporadically), but didn't have the same positivity for Ric Flair. In fact, at one point during the interview, Rhodes said, "I don't want to be a Ric Flair to where I have to wrestle to pay my bills".
Ouch.
Of course, the 'Nature Boy' hasn't actually pulled on the boots to work a match since 2011 (against, funnily enough, Sting for TNA), but Dustin appeared to be referencing Ric's insatiable need to bag a payday and keep showing up despite offering little in 2021.
He doesn't want that for himself - he "doesn't want to abuse [his] body" or insult wrestling fans who pay hard-earned money to attend shows. Rhodes didn't elaborate on the Flair point, but it was quite a shot across the bows for Ric's current stand in the industry.
Dustin did also admit that everything, from his knees to his shoulders, is hurting right now. Still, he doesn't think that should stop him from working a part-time schedule whilst he's able.
Create Content and Get Paid
---