Backstage WWE Heat On Braun Strowman ALREADY?!
Braun Strowman's comments on WWE's "floppy floppers" come back to haunt him.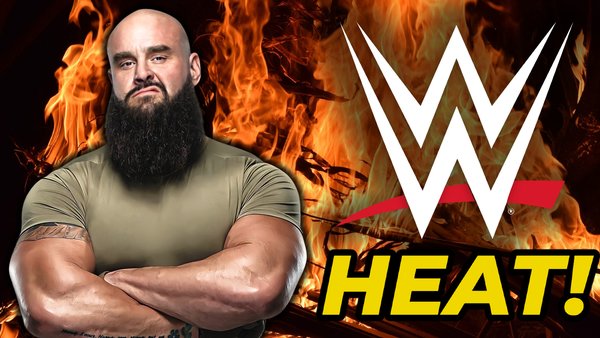 Braun Strowman has backstage heat in WWE for his controversial comments on "flippy flipper" wrestlers after Crown Jewel 2022.
This is per Fightful Select, who report that said heat is "very real." Strowman has drawn flak from a number of his WWE peers after using terms like "flippy flippers", "floppy floppers", and "grocery baggers" to dismiss and deride high-flying wrestlers after his Crown Jewel match with Omos.
Numerous talents have spoken on the matter, with Fightful's sources noting that while Strowman has been well-behaved since returning to WWE in September, "social media Braun" is another matter. One person said that they felt the big man's actions were "immature", though WWE management is aware of the situation.
One performer, who told Fightful that they'd "never do a flip in their life", said this of Braun's tweets and high-flyers in general:-
"We need them, and they need us. Wrestling is everything. There's very little truly right and wrong. He didn't come up in the business doing the things that a lot of those people did, so he probably doesn't understand."
Braun Strowman's Crown Jewel Tweets: Were They A Work?
Strowman's post-Crown Jewel 2022 tweets sparked conspiratorial wrestling minds into questioning if they were part of an angle or upcoming storyline. According to Fightful, this isn't the case. It was stressed to the outlet that this isn't an angle and is unlikely to be turned into one, though Braun may end up getting ribbed for it, potentially through an onscreen reference.
Braun's "flippy flopper" comments came on Sunday, less than 24 hours after Strowman had bested Omos in a battle of WWE's two most physically imposing giants at Crown Jewel. The likes of Mustafa Ali, Chris Jericho, and Will Ospreay all ripped Braun publically. Later, Strowman tried to pass the situation off as a joke.
The former Universal Champion has been back in WWE since re-signing on 1 September, making his comeback on Raw four days later. Released in June 2021, he had spent his time on the indies primarily with EC3's Control Your Narrative group.