Backstage WWE Raw Report: Real Reason Top Rope Broke In Keith Lee Spot
WWE Raw Update On Keith Lee's Rope Break Spot!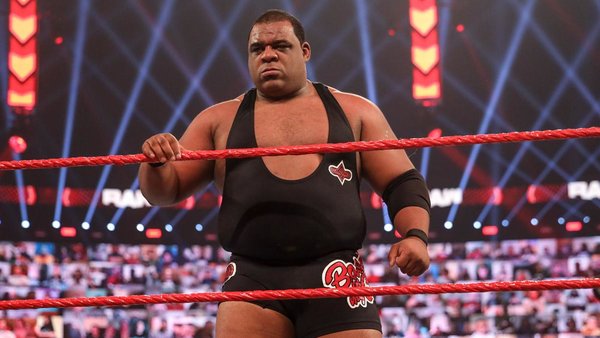 While last night's WWE Raw certainly a mixed bag of a show, one of the more notable moments of this week's outing for the company's red brand was seeing Keith Lee "break" the top rope during a tag bout.
As Lee and Sheamus battled the Miz and John Morrison, Limitless hit a Pounce that sent JoMo flying into the corner. It was there that the top exploded, with Raw quickly going to a commercial break.
Courtesy of Wrestling Observer Radio, this rope break spot was indeed planned to happen. The reason for this, is that WWE wanted to take Raw to a break with a spectacular spot that would seemingly a) serve as a natural reason to head to commercial, and b) would make for a memorable visual that would hopefully have viewers sticking around to see how this situation played out.
When Raw did return from its break, a member of the ring crew was seen repairing the damage caused by the Lee-launched Morrison.
Lee and Sheamus would emerge victorious in this tag bout, before then bizarrely facing off against each other in a singles match that WWE gave no explanation for.
Create Content and Get Paid
---