Cody Fails In Bid To Trademark "Dusty Rhodes"
The AEW star and his legal team have two options from here...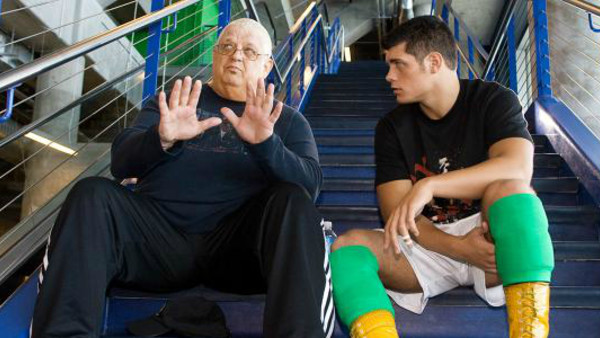 Cody's bid to trademark the name of his father has hit a snag (partly) due to the fact it's too close to his brother's already-registered moniker.
According to Pro Wrestling Sheet, Cody's filing for "Dusty Rhodes" was rejected by the USPTO (United States Patent & Trademark Office) because it's too similar to "Dustin Rhodes", a trademark held by Cody's sibling. The AEW star's legal team are still telling PWS that they expect to push things through in the end.
The official word from the USPTO is as follows:
Here, the marks share one term, "RHODES", and a highly similar term "DUSTY/DUSTIN", and share the same overall commercial impression of that of a surname and given name, respectively. Given the high similarity in appearance, sound, and meaning of the marks, the marks are confusingly similar.
PWS are reporting that Cody and his team have two options in front of them. They can either file an appeal on the rejection or get approval from the owner of the registration causing the trademark block. The latter seems most plausible. It's doubtful that Dustin would stand in the way of his own flesh and blood.
Create Content and Get Paid
---