Does Charlotte Flair Have Backstage Issues In WWE? Hugo Savinovich Says Yes...
Ex-WWE announcer claims Charlotte Flair missed WrestleMania 37 due to Andrade's release.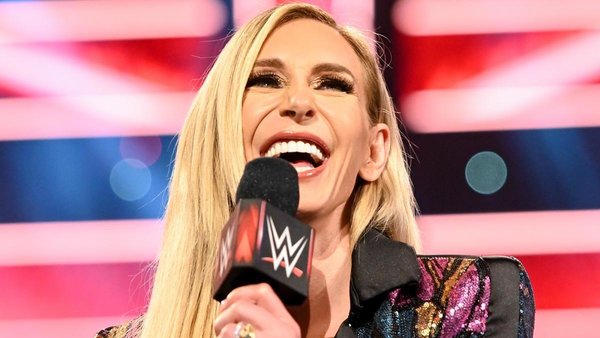 Take this with a pinch of salt, given the source once claimed Karrion Kross was a "hired murderer", but former WWE announcer Hugo Savinovich believes Charlotte Flair missing WrestleMania 37 was a consequence of Andrade's release.
Speaking with Nick Hausman on the Wrestling Inc. Daily podcast, Savinovich called WWE's given reason for pulling Flair from 'Mania (the pregnancy that never was) a "cheap excuse" on the company's behalf. He put Flair over huge, mentioning her in the same breath as John Cena, The Rock, and other legends, and questioned why Charlotte was fit to be booked on the following night's Raw but not 'Mania itself.
When asked if he thought Flair missing 'Mania was a result of her fiancee's WWE release, Hugo answered "definitely." He then went into details on how he handled his recent interview with Andrade, which was the former NXT Champion's first since leaving WWE:-
"As a matter of fact, the scary part is that throughout the interview, on purpose, I tried to speak English because I wanted to make sure there was some evidence in English because, usually, they translate to Vince and the people, and they don't even translate correctly. So I wanted to make sure that we were on the same page as far as he was very upset and that he said, 'I don't want to say anything more because I don't want her to suffer the consequences,' but how much more can you suffer when you were not listened to? This is what people are forgetting."
Savinovich then suggested that that Flair may have lingering backstage issues in WWE as a result of what happened:-
"I don't know what's going to happen. I know that Charlotte came back, but I don't think things are that cool because that's her man... It is tough when you're a couple and you work for the same boss because anything can happen, even if they don't want to admit it. You're going to pay the price. Her price, Charlotte, was to miss WrestleMania, and then the next day, it was like nothing happened. She kicked everybody's ass, and wow, this is very strange."
Again, all of this should be taken with a hint of cynicism, but Hugo's claims aren't completely outwith the realm of possibility.
That being said, Flair was immediately reinserted into the Raw Women's Title picture upon return, battling with Asuka and Rhea Ripley. She hasn't exactly been relegated onscreen.
Create Content and Get Paid
---