Drew McIntyre & Sheamus Share Their Battle Scars After Bruising WWE Raw Match
McIntyre & Sheamus' brutal No DQ war took a toll on last night's WWE Raw...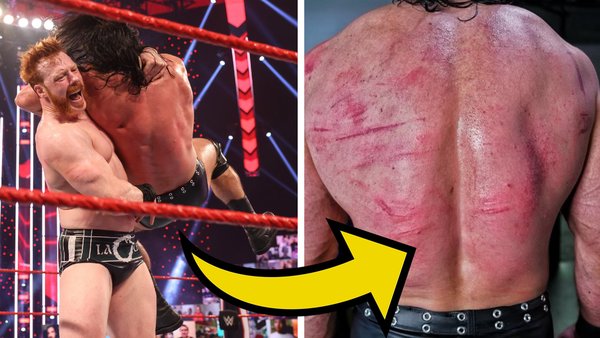 Last night's WWE Raw saw Drew McIntyre and Sheamus battle each other for the second consecutive week, as the duo engaged in a stiff, hard-hitting No Disqualification match that appears to have taken a heavy physical toll on their bodies.
McIntyre and Sheamus fought to a no-contest after running into each other while both held part of the ring steps up to their heads. Both were knocked down and out, with Drew going over the barricade. This led to the call, with trainers, referees, and members of the medical team selling the impact by checking on the competitors afterwards.
Both combatants have now hit social media to share their battle scars.
First was Sheamus:-
Followed closely by his friend turned rival:-
McIntyre and Sheamus' latest war has been met with a positive reaction across the board. It came just one week after the duo had engaged in a similarly explosive Raw battle, albeit without the No DQ stip, as Drew took the victory when he nailed a Claymore a split-second before Sheamus could land the Brogue Kick.
The finish and tweets give the impression that a third installment of Sheamus vs. McIntyre is on the cards.
Create Content and Get Paid
---