Edge Thinks The Undertaker's WrestleMania Streak Should Have Been Ended By THIS WWE Superstar
Spoiler alert: It's not Brock Lesnar...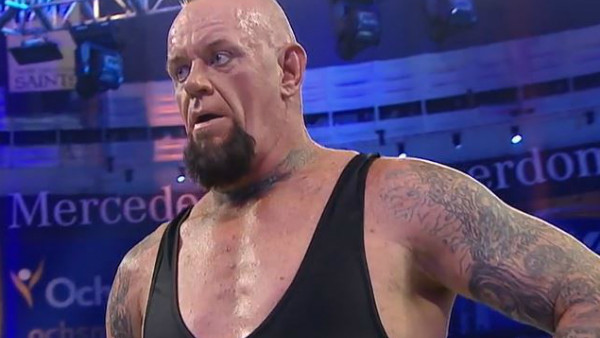 The Undertaker's undefeated streak at WrestleMania became the stuff of legend over the course of 'The Deadman's incredible career. It added an extra layer of prestige to the Showcase of Immortals and, for a while there, it carried more precedence than any title match as we watched year after year, wondering if anyone would ever break it.
The impossible finally happened back at WrestleMania XXX in New Orleans when Brock Lesnar defeated 'Taker in an extremely hard-to-watch match - during which 'The Phenom' was badly concussed - bringing an end to 21 years of dominance.
WWE Hall Of Famer Edge recently spoke to Busted Open podcast about the historic night, revealing that he didn't think 'The Beast Incarnate' needed that particular win.
"Brock Lesnar didn't need it. He's already made. Put that huge, neon-flashing sign, 'I ended Undertaker's Streak', on a new player that you know is gonna be one of your workhorses and take your company to the next generation."
It was recently revealed that Edge himself was offered the chance to end it back when the pair faced off at WrestleMania XXIV in 2008, but he point-blank refused to do it. As for why, it was definitely a decision made out of respect for 'The Phenom'. It could also have something to do with the fact that he thought it should have remained intact until 'Taker's final match.
As for who The Rated-R Superstar thinks should have done the unthinkable? Well, Edge had this to say:
"To me, it shouldn't have ended until his final match. I said for years, let it be Roman, and at the end of the day, that will be the true passing of the torch. Well, it didn't end up that way."
Ironically, Roman Reigns did end up handing 'Taker his second loss on the 'Grandest Stage of Them All' in a match that was presented like a passing-of-the-torch moment. But as The Streak had already come to an end and fans weren't buying the Roman Reigns experiment at the time, it was little more than a lacklustre 'Mania main event from a WWE product that continued to ignore its own fans.
-
Who do you think should have ended The Streak? Tell us in the comment section below.
WWE Quiz: How Well Do You Remember The Undertaker's Career?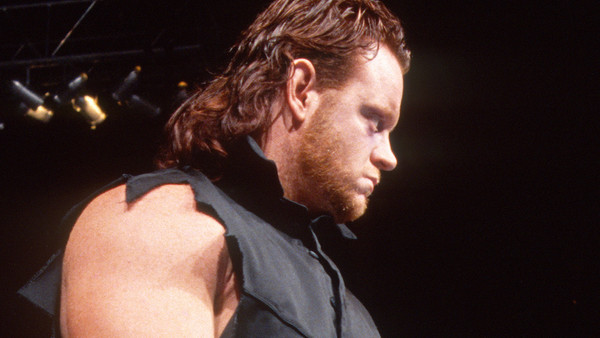 1. The Undertaker's Survivor Series Debut Took Place On Which Date?
Want to write about The Undertaker and EDGE? Get started below...
Create Content and Get Paid
---
Michael Patterson
Michael Patterson is an experienced writer with an affinity for all things film and TV. He may or may not have spent his childhood obsessing over WWE.
See more from Michael