Eric Bischoff Reveals Hulk Hogan Film Biopic "Is Not A Done Deal"
Netflix's Hulk Hogan biopic "is still technically in development".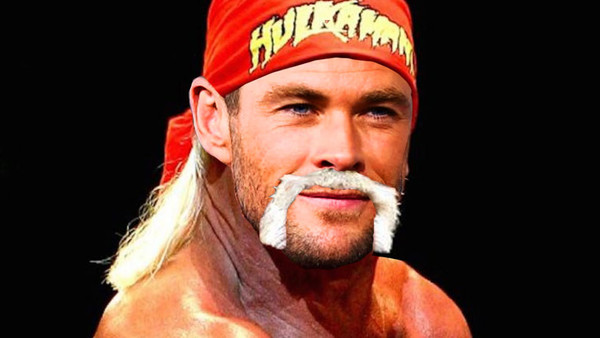 Eric Bischoff has revealed that Netflix's upcoming Hulk Hogan biopic is still in development and not a done deal.
It been widely reported that Thor star Chris Hemsworth will be portraying "The Hulkster" in an upcoming Netflix project directed by Joker's Todd Phillips. However, Bischoff, who also serves as one of the project's executive producers, has now admitted (during the After 83 Weeks with Christy Olson show) that many of these statements appear to have gotten ahead of the movie itself. In fact, much of the information about the feature wasn't even supposed to make the press.
In Bischoff's own words:
"The information about this movie was never supposed to make the press, although Chris has done some interviews and made some very broad references to the project...there's no official statement."
The former WCW President then went on to add that the Hogan movie is "not a done deal by any stretch of the imagination."
He revealed:
"The project is still technically in development, meaning it's not scheduled for production. There's no casting going on. There's no scheduling going on. It's still in, I would say, the late stages of development. So, it's not a done deal by any stretch of the imagination. I wish it was, because I'd be out looking for a new truck. But it's not."
In recent times, Hemsworth has spoken about his preparation for the role of "The Immortal" former WWE Champion, leading many to believe the project was almost certainly heading to Netflix in the future. The Australian star noted in an interview with Total Film:
"As you can imagine, the preparation for the role will be insanely physical. I will have to put on more size than I ever have before, even more than I put on for Thor. There is the accent as well as the physicality and the attitude."
Yet, Bischoff's new comments seem to suggest that the Hemsworth starring feature could be some way off yet. He also revealed that the current global health crisis has made bringing the film to life difficult too:
"The biggest holdup right now, folks, is COVID. This is a big movie, by the way. It's a wrestling-based movie. So, guess what you need to have in a wrestling-based movie—a crowd! Where are you going to do that? You can't even have ten people at your house for Thanksgiving right now."
Create Content and Get Paid
---