Lio Rush Cleared For Wrestling Return
The former AEW and WWE man is good to go after a spell on the sidelines.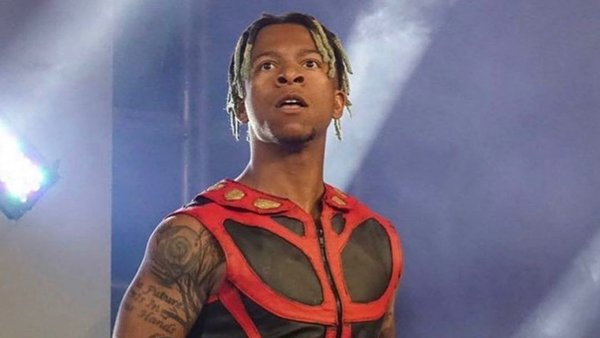 Lio Rush has been cleared to resume his wrestling career.
Out of action since January, the 27-year-old tweeted the following on Thursday:-
CLEARED

— Lio Rush (@IamLioRush) September 29, 2022
Later, leading British independent group Revolution Pro announced Rush's participation in the upcoming British J Cup 2022, which takes place on 22 October:-
Saturday October 22nd, Stevenage

LIO RUSH is entrant 5 in the 2022 British J Cup! Tickets: https://t.co/WRTxPqv3kY pic.twitter.com/VLRa9kS8vo

— Revolution Pro (@RevProUK) September 29, 2022
Lio hasn't competed since a second-round disqualification victory over Buddy Matthews in PWG's Battle Of Los Angeles 2022 tournament on 30 January. Injured during the bout, Rush was taken to ER afterwards, later revealing that he had hurt his shoulder.
Rush told Denise Salcedo in June:-
"My shoulder went into my armpit and my arm was stuck. So I rolled to my back and I put my wrist kinda in-between my leg and I pulled and I popped my shoulder back. Once I got to the hospital, I was informed that in the process, I tore some muscles and possibly some ligaments. So I got an MRI and it showed that I tore three different muscles in my shoulder. I had to get surgery, so that was a lot to deal with. I immediately snapped into the mode of being angry and being so disappointed to it kinda being familiar because of my other shoulder injury. So it was like, 'Okay, I know what to do.'"
January saw Rush announce that he would be leaving All Elite Wrestling following his contract's expiration the following month. He had been with the company since May 2021, suffering an injury in his debut appearance at Double Or Nothing.