Record-Breaking NXT Superstar Makes WWE Championship History This Week
A seemingly impossible feat was achieved this week, and there might yet be more to come.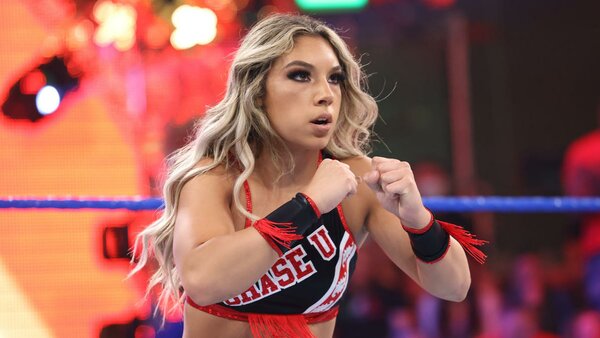 An NXT cult favourite made WWE history this week, and has taken to Twitter to share the news.
Chase University's Thea Hail was successful in an invitational battle royal to determine the number one contender to NXT Champion Tiffany Stratton, and though there's no current destination for the match itself, her status as Number One Contender has given her a unique place in the history books.
As she put it:
youngest #1 contender in wwe history

— Thea Hail (@theahail_wwe) June 7, 2023
At 19 years, 9 months, she's bang on, too. In terms of the various "youngests ever" in WWE, Nicholas Cone is the youngest champion at 10 and Renee Dupree was 19 years, 6 months when La Resistance lifted Tag Gold and Tyler Bate won the WWE UK Championships at 19 years, 10 months but none of those were ever a Number #1 Contender. She'd be the youngest female champion in company if she wins to, beating Roxanne Perez's 2022 NXT Championship win (21 years, 1 month) and Paige's 2014 Divas Title win (21 years, 6 months).
Convalescing at home, the Dean of Chase University Andre Chase must be thrilled to see the work of his star student.