The Undertaker Considers Shawn Michaels The Greatest Wrestler Of All Time
A huge sign of respect for the WWE Hall of Fame.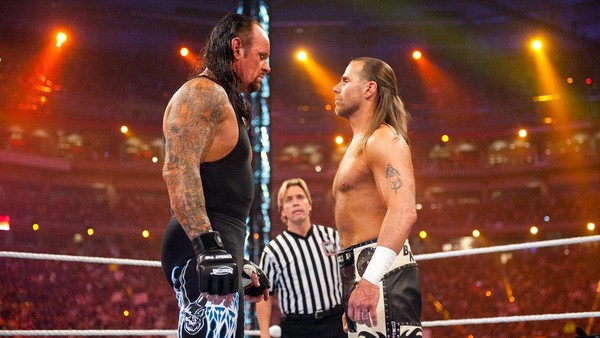 In a recent interview with Sony India (via ITN) The Undertaker revealed that he considers Shawn Michaels the greatest in-ring performer of all time:
"When pressed for one particular match, it would have to be WrestleMania 25 against Shawn Michaels. The match quality, the storyline, this is one of the greatest matches that I was part of. I think Shawn Michaels probably is the greatest in-ring wrestler of all time".
The Undertaker then added:
"This match here starts off a four-match series- the two with Shawn where I ended up retiring him next year, and then Triple H comes into the picture to take up from his friend. And it all ends up with Triple H, Shawn Michaels and myself at the top of the stage after 4 match series together. That was the end of an era and that's my proudest body of work in WWE. Those four WrestleManias".
Besides the match in Houston, Taker and Michaels squared off in a 5 star masterpiece at WrestleMania 26, in the main event, where the Heartbreak Kid was forced to retire from in ring competition.
The Undertaker is going to have his final farewell at the upcoming edition of Survivor Series, where he will joined by some of his historic friends/rivals. Even tough he admitted to be basically retired in The Last Ride documentary, many fans are not convinced by his decision and think he will do one more match.
Furthermore, the shadow of The Fiend is hanging over the Deadman's shoulder and there have been rumors about WWE wanting Taker and Cena at WrestleMania 37 to add prestige to the event.
The Undertaker's Greatest Rivals - How Much Do You Know?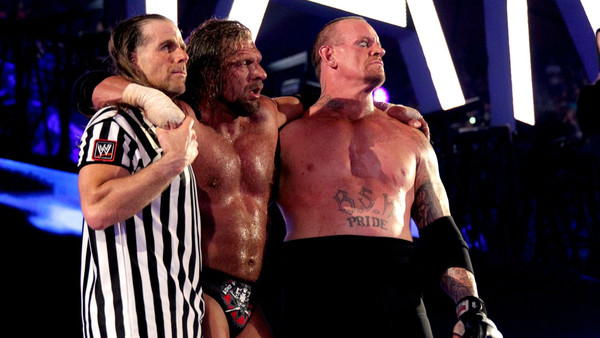 1. Undertaker Faces Triple H At Super Showdown In Australia This October, But In What US State Did They Last Face Each Other?
Create Content and Get Paid
---