This AEW Star Wants To Be "The Face Of Women's Wrestling"
Could this AEW wrestler end up ruling women's wrestling for years to come?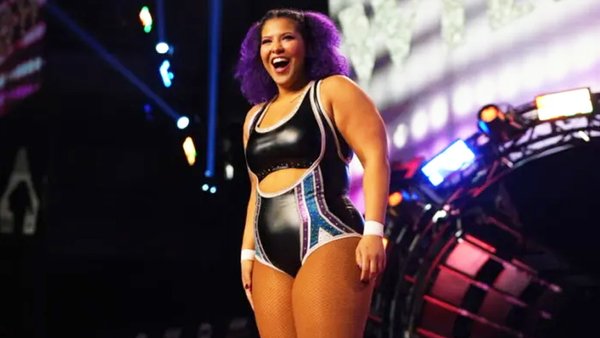 AEW star Willow Nightingale has her sights set on one very clear goal: Willow wants to become "the face of women's wrestling", not just in All Elite or New Japan (where she's the reigning NJPW Strong Champion), but in pro wrestling generally.
Nightingale told the Corner Podcast that she realises it'd "be selfish" to suggest she should be the face of AEW's female ranks right now. Willow acknowledged that there's so much great talent on the women's roster, but said she'd like to push Tony Khan to promoting more than one women's match per show.
In a cool moment, Nightingale said the female division shouldn't be handed that for any old reason though. No, they should be in lofty spots and in multiple matches because "people tune in and actually watch it". Putting a fine point on her comments, Willow added: "...because if we're given the time and nobody's watching it, what does it matter?".
The popular breakout star is interested in creating her "legacy", and making an imprint on business for women as a whole. Her passion shone through during the entire interview - go give it a listen!