This Ex-WWE Tag Wrestler Was "Not Comfortable" With One Of Vince McMahon's Promo Lines
Former WWE star says he was uncomfortable with a promo line Vince McMahon scripted.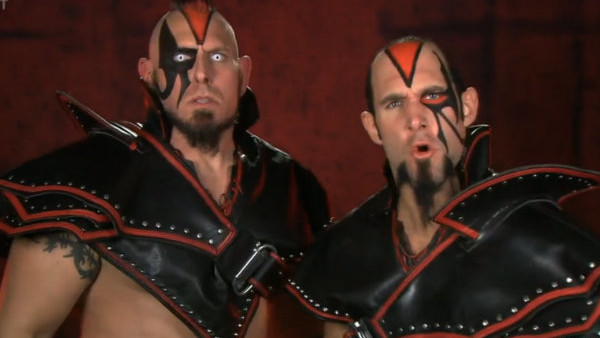 Ex-WWE star Konnor wasn't comfortable with some of the lines Vince McMahon scripted for The Ascension's main roster debut in January 2014.
Konnor told Wrestling Inc's podcast that he didn't want to "insult" legends like The Road Warriors, Demolition or The Powers Of Pain during promos. So, he approached some of WWE's writing staff during the afternoon before filming and asked if they'd be able to sway some change.
They reported back 10 minutes later with news that McMahon didn't want to change a damn thing.
The Ascension man wasn't exactly thrilled with that, because he thought it was disrespectful to speak ill of Hawk (who had passed away) and run down his childhood favourites. Still, he dutifully went out there and did what the boss requested - Konnor described his early approach to main roster life as "walking on eggshells".
He definitely didn't want to stroll up to Vince and demand anything.
McMahon believed that the team would look bad ass by dissing the past and announcing themselves as the future of tag-team wrestling in WWE. Konnor wasn't too keen on the idea, and he didn't feel comfortable doing it.
Create Content and Get Paid
---