What Does Vince McMahon's Life After WWE Look Like?
Disgraced former workaholic adapts to life after resigning as WWE Chairman and CEO.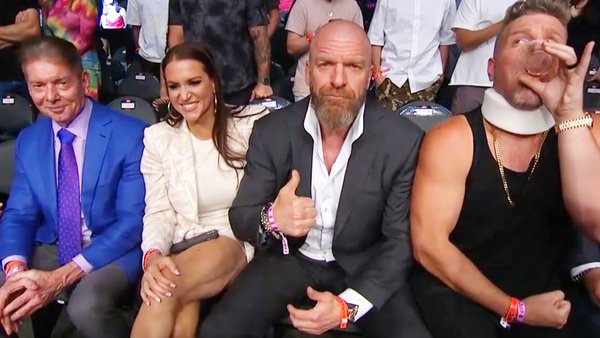 Vince McMahon's long working days as WWE Chairman and CEO are over, forcing a major lifestyle change for the 77-year-old, who once claimed to only sleep four hours a night.
Fightful Select reports that since departing WWE, Vince is "out and about a lot more" than when he was in the job.
This is reflected in recent media coverage of his goings-on. While photographs of Vince in the wild were few and far between during his WWE tenure, he was snapped celebrating his 77th birthday with John Cena in August, then having dinner in New York City earlier this month.
Fightful note, too, that since McMahon's July resignation, people within WWE don't necessarily hear from Vince anymore.
Vince was implicated in a "hush money" scandal earlier this year, as Wall Street Journal reports alleged he had paid millions of dollars to suppress allegations of sexual misconduct committed throughout his tenure as WWE CEO. This ultimately led to his resignation in July, though Vince himself attempted to present him stepping away as a retirement.
Though he is no longer involved in WWE's day-to-day operations, McMahon remains WWE's largest stakeholder with around 32% of the company's shares.
Create Content and Get Paid
---