Why WWE Cancelled THIS Huge Kevin Owens Feud
Here's why KO is currently spinning his wheels on WWE RAW.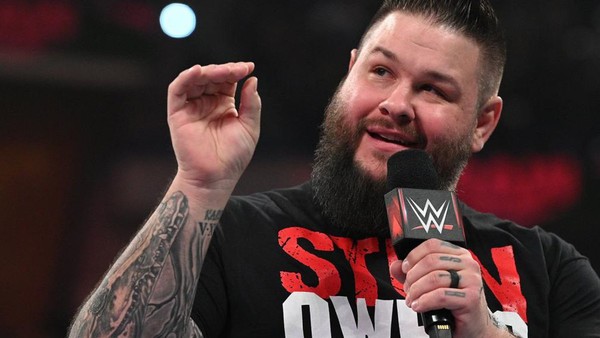 Kevin Owens would be feuding with Seth Rollins in WWE right now if not for Rey Mysterio and Dominik.
This is the word of Dave Meltzer, who spoke about the matter on a recent episode of Wrestling Observer Radio. Meltzer claims that WWE had planned to run Owens against 'The Monday Night Messiah' again but changed their minds upon learning that Mysterio was almost certainly re-signing with the promotion. Thus, Rey's feud with Seth continues through his son, Dominik, who will attempt to avenge his father by facing Rollins at SummerSlam 2020 (23 August).
This leaves Owens without a storyline heading into one of the year's biggest pay-per-views, having lost to WWE Championship contender Randy Orton on this week's episode of RAW.
Owens and Rollins have battled extensively in 2020. KO defeated Seth at WrestleMania 36, outdoing him in one of the two-night event's best bouts, then reprised the rivalry a few months later, beating 'The Messiah' in a RAW singles match. Plans were abandoned soon after, however, with Rollins focusing on the Mysterios instead.
News of Rey's new WWE contract is expected immediately, with Meltzer recently instructing his readers and listeners to drop all thoughts of him leaving Vince McMahon's promotion.
Create Content and Get Paid
---