WWE Smackdown Spoilers - Go Home Show For Survivor Series
WWE's final effort to sell Survivor Series 2014.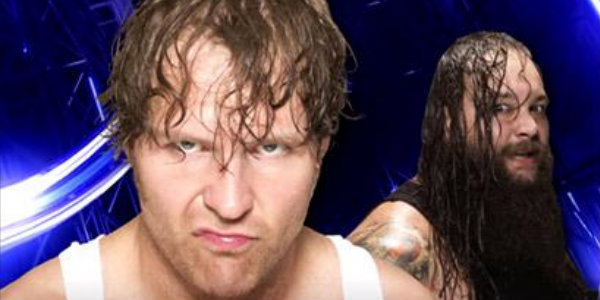 Smackdown was taped this week from Knoxville, Tennessee. The show started with Michael Cole interviewing Triple H. The Team Cena members all stood on the stage and listened to Hunter's diatribe. Cena wasn't there, so instead he appeared on the big screen to cut a promo. Rusev defeated Dolph Ziggler in a singles match. This was a taste of what we can expect on Sunday, with Rusev and Ziggler being on opposing teams. In the second match of the evening, Los Matadores defeated Miz and Damien Mizdow in a tag team battle. Mizdow got his usual strong reaction and this was mostly about comedy. They continued to tease that Miz and Sandow are headed for a break-up. The 'Dean Ambrose Survival Kit' segment was filmed. This is what WWE heavily promoted for the broadcast airing on Friday. It was basically Ambrose talking about how he got jumped as a kid, so he was given a pair of brass knucks to protect himself. Ambrose said he was the survival kit. Bray Wyatt appeared on the big screen and there was a bit of back and forth talking. AJ Lee defeated Brie Bella. In a reverse of what happened on Raw, AJ came out dressed as Nikki. She was referred to as AJ Bella. Erick Rowan got the victory over Cesaro. It was a squash match and the finish came when Rowan hit a Torture Rack. Afterwards, Luke Harper came out for a stare-down. There was a final Team Cena promo. They must now deal with the stipulation that if they lose they'll all be out of a job. Ryback and Big Show vs Seth Rollins and Kane was the main event. It was the same poor DQ finish that they've been doing way too much of recently. Team Authority had interfered to cause the DQ. Triple H then came out and decked Team Cena with chair shots. He gave Ryback a Pedigree to end the broadcast.
Create Content and Get Paid
---