10 Best Comic Books Of 2019
8. Sara - Garth Ennis, Steve Epting & Elizabeth Breitweiser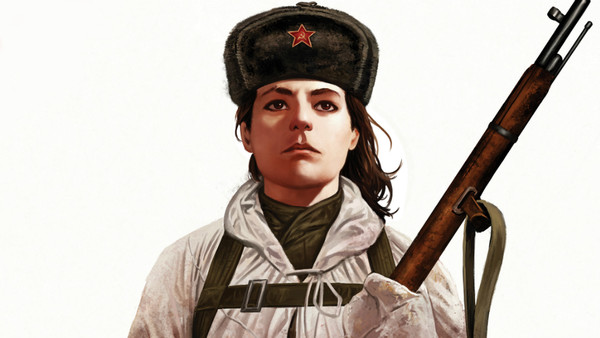 If you hadn't gathered already that 2019 was a great year for comics, it also saw the introduction of TKO Studios. The new publisher, co-founded by writer and director Tze Chun, is determined to change the way readers consume comics. Their books can be read in a whole manner of shapes and sizes, and one of the best to emerge this year was Sara, written by Punisher alum Garth Ennis with art from Steve Epting and Elizabeth Breitweiser.
Sara revolves around an eponymous Soviet sniper tasked with taking the war to the Nazis on the Eastern Front, and it's simply sublime. Those familiar with Ennis' bibliography will know this type of story is right up his street, with the writer having previously retold Frank Castle's origin in the Vietnam War during Punisher MAX, while also writing WW2-era fiction in both War Stories and the Adventures in the Rifle Brigade. Epting, too, is no stranger to war comics, having handled art duties on Ed Brubaker's seminal Captain America run in the late noughties.
The point is that both creators are in their element, and Sara illustrates that perfectly. It's wonderfully paced, balancing the more explosive moments of action with quiet, tense exchanges between snipers in the cold.
Ennis and Epting's comic also divests from old military clichés. The Soviet focus and the decision to spotlight the women-led snipers of the era works to the comic's benefit, providing something for those regular readers of WW2 fiction, as well as those after something new and different.