10 Best Spider-Man Romances
Which romance do you think was Spidey's best?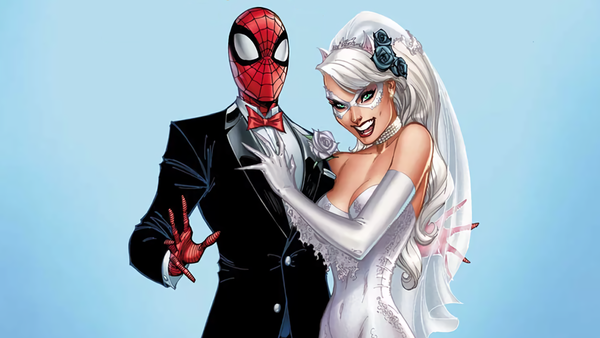 One of the easiest ways to rile any devout comic book fan in regards to the Web-head is the topic of romance.
The sheer mention of who was the true love of the pained Peter Parker is enough to set the spider senses of even the calmest readers tingling.
Over the years many women have competed for the affections of our favourite web-slinger, with many leaving a lasting impression on both his head and heart. Letting go for better or worse has always been a difficult trait for Spidey and the thought of making sure nobody gets hurt is one of the main reasons that he remains one of the most relatable and beloved characters in all of comic book history.
With that in mind its time to delve into some of Spider-Man's most famous and successful relationships, as well as some of the more occasional flings that have shaped Petey into the man he is today.
10. Carlie Cooper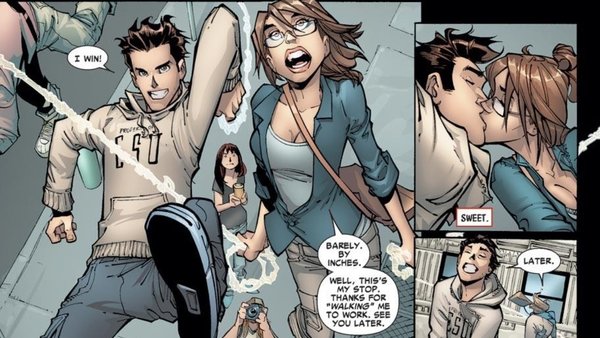 Unfortunately for forensic Scientist Carlie Cooper, she began her relationship with Peter Parker after the controversial 'One More Day' Storyline. With so many people invested in the marriage between MJ and Peter, seeing that written out of continuity was never going to make it easy for whatever came next.
Fans saw Carlie as wholly unoriginal, taking elements from most of his other relationships to form a mostly unlikeable character in constant need of validation.
In the end it was the usual combination of responsibility and tardiness that broke up the two. After weeks of frustration over missed dates and engagements, Carlie eventually figures out that the Peter has been swinging between buildings instead of booking a table at a restaurant.
Furious at being lied to, as well as not being able to handle the emotional stress of worrying if Peter will come each night, Carlie finishes things for good, having barely made an impression on Spidey's history.