10 Comic Book Heroes Who Died Horrible Deaths
Sometimes being a hero means you're called to give your all and fight till your last breath.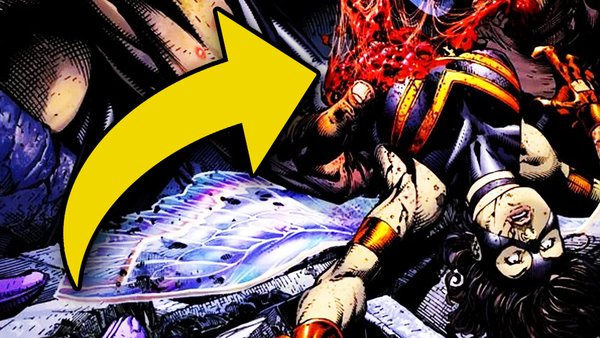 F. Scott Fitzgerald once said, "Show me a hero and I'll write you a tragedy" - and that's the sad truth of the nature of heroism.
At some point, heroes will be called to give their all and face certain death. If they're very good and very lucky, the hero may live to fight another day. If not, Valhalla awaits.
In some cases, death comes quick and even off-panel, but for many these days, every moment of a hero's death is played out in gruesome detail. Part of this is the public's fascination with death and destruction. We've all been behind those people who stare just a little too long at the car wreck, or have been subjected to the endless loops of tragedies used to fill the 24-hour news cycles. Part of it is getting us to empathize with the heroes and not see them as just ink on paper, but real people that we care about and as someone whose death affects us as if it were the death of someone we loved.
Comics being what they are, many of these characters have come back to life already, and may have even died again since the moments examined here, but that shouldn't lessen the impact or the emotion of the sacrifice each of them made in that last terrible second. And no matter if it was done saving the world or trying to stop a single action, they were all heroes and they deserved so much better.
10. Jack Of Hearts Kills Ant-Man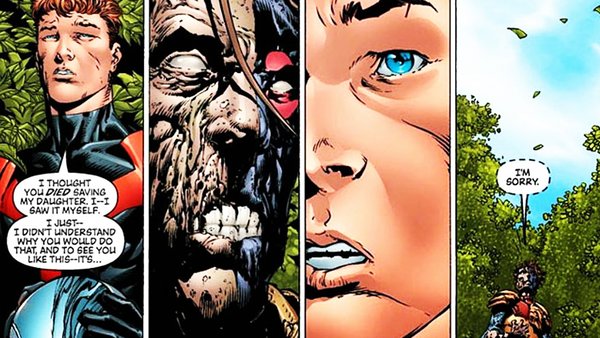 Jack Hart was a hero who never quite got the "Zero Fluid" energy that permeated half his body under control. The power fluctuated from being powerful enough to replace the Hydrogen in the Contraxian sun, to being barely enough to sustain his form.
His power drained the gamma energy from She-Hulk, forcing her to revert to her Jennifer Walters form, and then was able to use his powers to balance her radiation to balance her savage side. Jack was losing control of his energy again and had to spend several hours a day in a containment chamber to hold his energy at bay, which made him resentful and aggressive. After a while, even that stopped working for him and Jack left the planet lest he exploded.
At some point, before Scarlet Witch began to have her mental breakdown, Hart died. Wanda somehow directed his zombified corpse to return to the Avengers mansion. The Avengers were having breakfast and Scott Lang, the second Ant-Man, was the first to notice Jack and confront him on the lawn. Scott barely got a few sentences out before Jack exploded, killing Lang and destroying most of the mansion. This was just the beginning incident of what became the Avengers: Disassembled story arc that completely destroyed the team.