10 Insane Alternative Versions Of Iron Man You Won't Believe Exist
A mouse, a mass murderer, and a mandrill walk into a bar.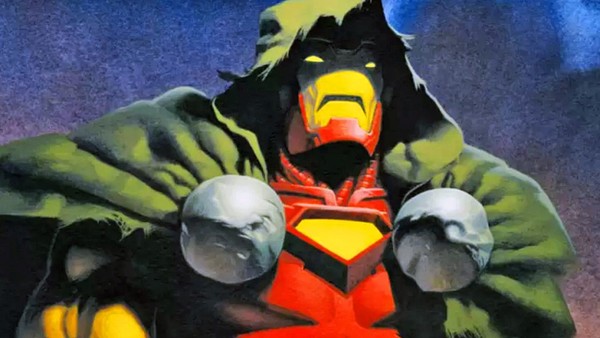 As a genius playboy billionaire with a penchant for creating elaborate technologically-advanced suits of armour, Iron Man is a character who is identifiable in just about any shape or form. So long as you have a smart cookie with a cool suit - and maybe some choice facial hair - you can recognise Stark from a mile away.
But that isn't to say that Marvel don't push the boundaries when it comes to making alternate versions of their iron-clad wonderkid, as they've reshaped Tony Stark into almost every form you can imagine - and several you probably couldn't have without some sort of questionable substance.
Stark is also one of the Marvel characters with the largest collection of evil alternate selves, which is especially interesting in that it shows just how lucky the main canon universe is to have their Iron Man be heroic - because otherwise things can go very wrong very fast.
Whether he's a talking mouse or a man who's secretly been taking over the world since he was a teen, there's one thing for sure: there isn't a boring Iron Man in the whole multiverse.
10. Iron Mouse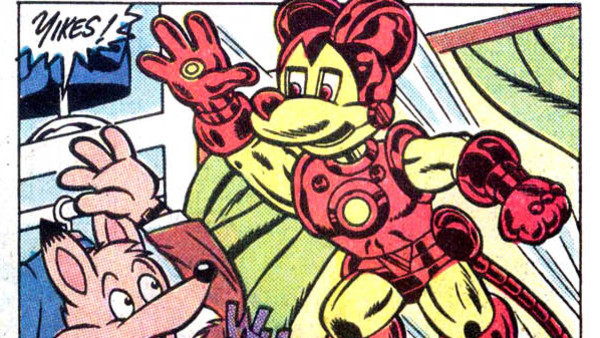 No list of alternate universes is complete without at least one completely surreal animal-themed entry, and the Iron Mouse is certainly that.
Naturally, this version of Tony Stark exists in the same universe as Spider-Ham, patron saint of hilarious animal mascot editions of famous superheroes.
Although the Iron Mouse does have a slight advantage, given his armour heavily resembles a certain other famous cartoon mouse - which appears to have maybe been on purpose, although it's unclear why Marvel would want Tony Stark to look like Mickey Mouse.
Though it's certainly weird seeing a playboy billionaire mouse get into some plots taken straight out of the likes of Looney Tunes, it's also bizarrely charming, and likely a perfect way to get kids into Marvel without making them confront death and alcoholism at the age of five.