10 Most Inappropriate Deadpool Storylines Ever
Deadpool has engaged in some truly inappropriate actions in his multiple comic book adventures.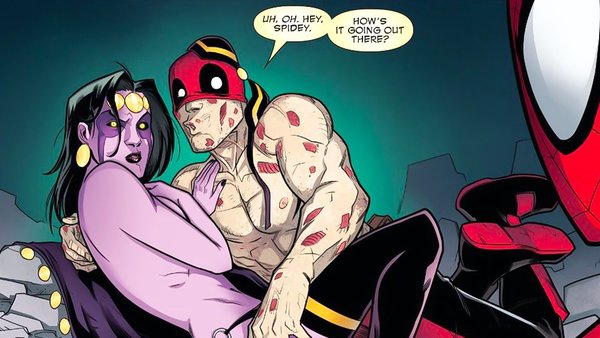 Deadpool was created by writer Fabian Nicieza and Artist Rob Liefeld for New Mutants #98. Deadpool was heavily inspired, some would say blatantly copied, from the character Deathstroke the Terminator from the Teen Titans at DC Comics. Liefeld claimed that he also drew inspiration from Spider-Man Wolverine and the G.I. Joe character Snake-Eyes.
Initially, Deadpool possessed none of the personality traits that fans have grown to love. He was simply another assassin with a healing factor from the Weapon X Program. Efficient and remorseless to be sure, but with none of the comedy or "four wall breaks" that eventually led people to embrace the character. Those came first from Joe Kelly and Christopher Priest and were fine-tuned by the incomparable Gail Simone. These three writers took the villain and turned him into an anti-hero. They crafted the wise-cracking Wade that would eventually become such a mainstay of the "X" side of Marvel Comics.
But for all the potentially positive contributions these writers and others may have made to the mythos of Wade Wilson, there are others who have shown him for what he truly is: a nigh immortal remorseless killing machine. Deadpool isn't supposed to be a redeemable character and he has done things for which he cannot, and never should be forgiven.
10. Deadpool Invaded Krakoa Due To FOMO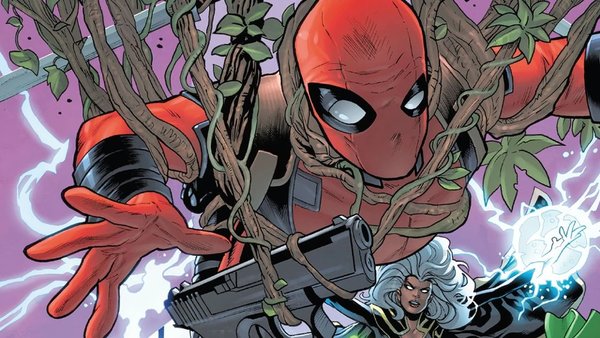 Deadpool is the King of the new Monster Island but despite this, he is angry that the mutants have an island nation and that he hasn't been invited. He also believes that they are hoarding a cure for cancer. Wade steps into the body of his mutant gelatin subject Jelby with Jeff the tiny Land Shark attached to his butt and strolls through the Krakoan Gate at Washington Park.

The minute they step out of Jelby's body, Deadpool and Jeff are detected and several X-Men are upon them. Wade is sent to talk to Emma Frost. She informs him while petting Jeff, that he can visit with permission but he can't have a flower to make a gate and that Krakoa, sadly, has no cure for cancer. She tells Wilson that he is just too volatile an "x-factor" and that the percentage that he would have burned Krakoa to the ground in the first month was nearly 100%.
Wade calls them fascists and attempts to steal a flower for a gate before he leaves. Various X-men attack him and plead with him to stop. When Rogue offers to just give him a flower, he said he doesn't want anyone's charity. When Magik asks why he is doing all this, he screams he hates to be excluded. When they return to Monster Island, Jeff spits a Krakoa flower out of his mouth.