10 Scariest Halloween Themed Superhero Stories
Even superheroes must deal with the horrors that can enter their lives during "spooky season".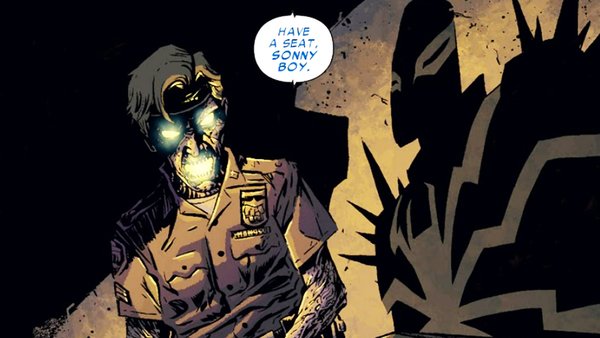 Superheroes and horror haven't generally mixed over the years. The superhero genre classically started with Superman and Action Comics #1 in 1938, while horror comics are believed to have started with either Classic Comics #13's adaptation of The Strange Case of Dr. Jekyll in 1943 or Eerie #1 in 1947, which was the first horror comic with original content.
In the 1950s, William Gaines' EC Comics took the horror comic to such an extreme that it was one of the reasons for the congressional hearings against comics for juvenile delinquency. Marvel - then known as Atlas and later Timely - was busy making the monster of the month comics, while DC were beginning to bring superheroes back in the Silver Age. In the more permissive '70s, DC had a brief but significant flirtation with horror with the creation of several horror anthology titles like the Houses of Mystery and Secrets and characters like Deadman, Ragman, and the Swamp Thing.
In the Modern Era, horror has been embraced as a tool to tell nearly any story with practically any character, even the normally "bright and sunny" superheroes. With the Vertigo line at DC and Epic and Max lines at Marvel, more adult stories with a scarier and more suspenseful, horrific, and even gory bend can be told.
Even in mainstream comics, especially around the "spooky season" of Halloween, writers tend to inject some genuine frights into the lives of their cape and cowl wearers.
10. Legion Of Monsters
Legion of Monsters is a four-part miniseries written by Dennis Hopeless and drawn by Juan Doe. It follows famed monster hunter Elsa Bloodstone on the trail of a serial killer that she believes is a monster. But the Legion of Monsters believes that these monsters are innocent. Bloodstone has to team up with the Living Mummy, Morbius, Manphibian, and Werewolf by Night to find the truth behind the killings. The only problem is, Elsa hates monsters.
The Legion of Monsters have been keeping the peace and administering justice within the Monster Metropolis under New York City, but something is driving their denizens crazy and turning them truly monstrous, including the one that Elsa Bloodstone ended up chasing back to the monster city. Morbius asks for her help in finding what is driving his citizens insane.
It was revealed that Morbius's former lover was actually an ancient witch that even Dracula believed to be too evil to control. She had created a virus that lived in Morbius' blood for years and he had been accidentally bitten by one of the monsters, releasing this virus into the air. The Dimensional Man, normally a villain, was freed and healed everyone, and the virus made him obedient to Michael's commands. Elsa stayed around to help the monsters rebuild before telling them to sod off and get back to her monster hunting.