10 Terrible Moments Featured In DC Comics' The New 52
Of all the terrible things about the New 52, these are some of the worst moments of the run.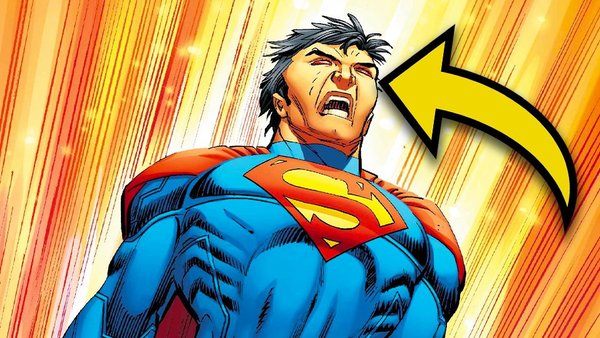 Following the controversial Flashpoint storyline, the New 52 was a company-wide relaunch of all titles that began in September of 2011. It relaunched these titles with #1 issues and revamped continuity, starting many characters from square one. The idea was to eliminate the decades of continuity and history that some believed scared away new readers, and instead give these newbies a fresh place to start reading brand-new DC titles.
The New 52 also brought the Vertigo and Wildstorm imprints into the larger DC continuity, making those characters part of DC history. For example, former Justice League of America founding member Martian Manhunter was now a member of Stormwatch, and the Justice League makes its first appearance battling the incursion of Darkseid on Earth with former Teen Titan mainstay Cyborg as one of their core members.
While it had a few good stories and created a few ideas that endured, the New 52 was ultimately a failed experiment. The Powers That Be at DC alienated and angered their older readers by completely disregarding everything that came before. The rich history of legacy characters like Superman and Batman was a strength not a weakness. They forgot that while trying to entice new readers, instead of doing the one thing that always makes people want to pick up the books: write compelling stories.
Due to the reaction to the New 52, DC Comics rebooted once again after only five years, fixing most of those mistakes with Rebirth in June 2016.
10. Aquaman "Claims" Mera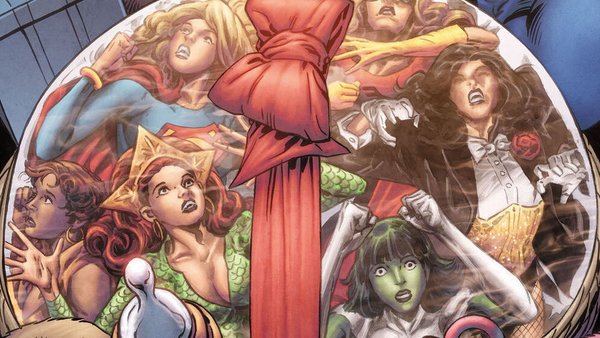 There were not a lot of positives about the entire arc of the Convergence storyline. Brainiac had taken cities and heroes from various timelines and left them on a planet and then abandoned it. In Convergence: Justice League #1, Jesse Chambers has gone into labor at her baby shower and Zatanna, Vixen, and Jade hurry her to the hospital just as a dome goes up, robbing them of all their powers.

For a year, the heroes live regular lives but their friend and former Atlantean princess Mera was having trouble dealing with life as a land dweller. Just then, the doom fell and Tellos tells the cities that they must fight. A different Aquaman from the Flashpoint timeline sees a Mera like the one he lost and decides he must have her. Supergirl spots Mera being dragged away by Atlanteans who call forth a Kraken to block their escape.
Mera is brought before an Arthur that she knows is not hers. He forced a kiss on her and she punched him in the mouth. He said that he hoped in time that she could forget their differences and embrace each other. When she said that her friends would come for her, Aquaman laughed and said he welcomed all challenges.