10 Things Everyone Always Forgets About Harley Quinn
There is much more to Harley Quinn than the giggling hammer wielding henchwoman of the Joker.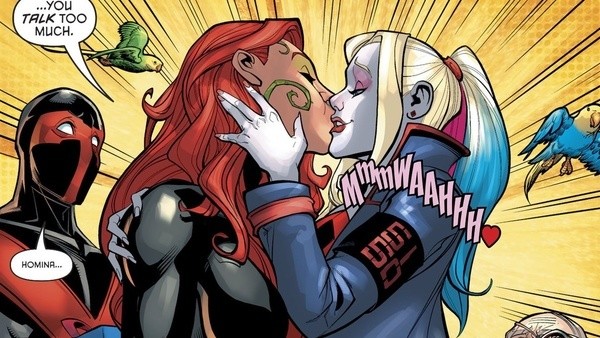 Harley Quinn was created by Paul Dini and Bruce Timm for Batman: The Animated Series "Joker's Favor" episode, which debuted as the 22nd episode on September 11, 1992. Harley was intended to be a potential "one-off " henchwoman and comedic foil for the Joker. But Quinn's appeal grabbed audiences immediately and she appeared in four more episodes of the show's first season, then became a recurring character throughout the larger DC Animated Universe. The character grew beyond her beginnings and graduated into comics, live-action, new animation on television, and several films.
In the DC Comics Universe, Harley began as the partner and lover of the Joker, and later the friend and lover of Poison Ivy. As such, she developed relationships and animosities among the Gotham villain community and drew the attention of Batman and his extended family. She was also forced into service in the Suicide Squad on several occasions.
It would be easy to dismiss Harley Quinn as an appendage of the Joker or just an abused victim driven insane by her circumstances, but there is so much more to her than that. Perhaps it comes from her genius intellect or her training as a psychiatrist, but the Clown Princess is a surprisingly layered and complex character who has depth beyond her crazy and violent antics. And that is what has made the character such an interesting and integral part of the DCU.
10. Cultural And Financial Significance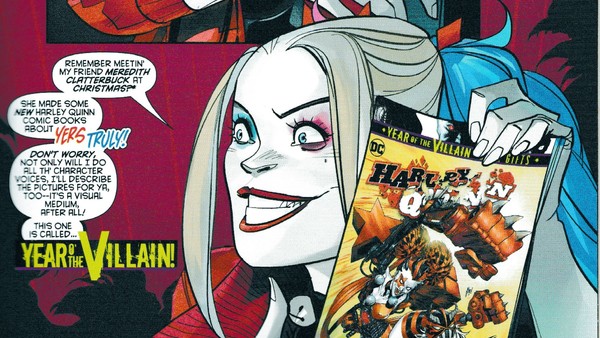 Harley Quinn is more than just another cartoon or comic book character. She has become a significant presence culturally and an important part of DC Comics' financial profitability. In 2009, Harls was listed #45 in IGN's list of Top 100 Villains of All Time. In the Comic Buyer's Guide 2011 list of 100 Sexiest Women in Comics, Quinn was listed at #16.
In 2016, the relaunch of the self-titled comic sold more copies than any other DC Rebirth title and was one of the best-selling comics of that year. DC Publisher Jim Lee stated that they consider the Mirthful Maiden as one of the four pillars of DC's publishing line along with Superman, Batman, and Wonder Woman. In recognition, DC declared the February of 2016 to be "Harley Quinn Month" and published 22 Harley-inspired covers across the DC line of books.
The Maid of Mischief's various costumes and looks from films, comics, and animation remain extremely popular subjects for cosplay on the convention circuit. Additionally, according to a 2016 Time Magazine article, the Harley Quinn Halloween costume based on the first Suicide Squad film was the best-selling costume in both the United States and the United Kingdom.