10 Things You Didn't Know About Apocalypse
You really think your clown is the best comic book villain?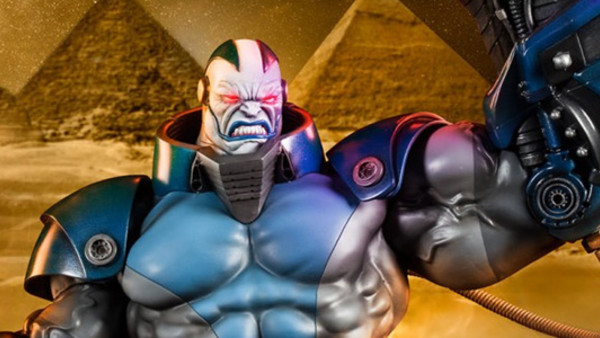 Apocalypse AKA En Sabah Nur is arguably one of the most compelling villains Marvel ever created. A-5000-year old mutant, he is thought to be the first of his kind (his real name translates as "the First One" and the origin story "Rise of Apocalypse" describes him as such), meaning he was the first human to be born with the X-gene and, as such, the precursor to hundreds of important Marvel characters like Wolverine, Professor X, Magneto and Storm. He possesses a plethora of powers and abilities including telepathy, teleportation, telekinesis, molecular manipulation, a healing factor and superhuman physical attributes - some of which came as part of his mutation, some of which are augmented by technology and some of which come solely from the Celestial technology he has on his person. And to say he's a formindable foe is something of an understatement. While he is a major well-known villain (IGN ranked him as the 24th greatest supervillain of all time), his mainstream popularity has been dwarfed by the likes of the Joker and Loki, but that could be set to change in 2016 when he appears as the titular villain in Brian Singer's next X-Men movie (in which he'll be played by Oscar Isaac). As he prepares to be flung into the mainstream limelight, what better time than to take a look at Apocalypse and inform the masses of some facts about him that they may not know? Here are ten things you need to know about the villain...